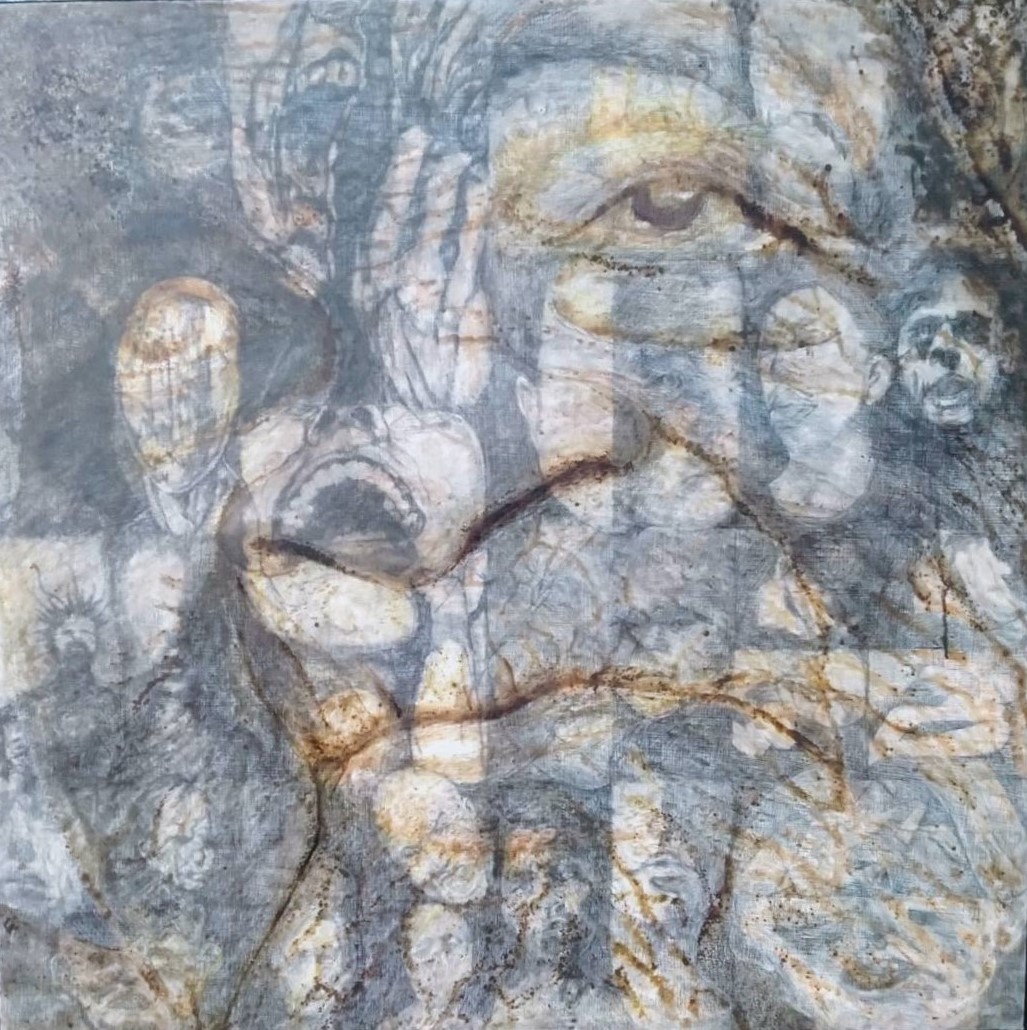 Artist
Thiraphat kaeoraksa
Title
31 with 2 people
Dimensions
H100cm×W100cm
Medium
Draw a line, mix black varnish and potassium permanganate.
Year
2021
Concept
The concept of 31 days of work with 2 age people.
It's a contrast between myself and my grandmother. The fact that I divide the grid into multiple spaces is because I want to convey the mood of a busy day, ambitious and ready to learn. It's new all the time, and the fact that I use Grandma's face to overlap is because I have Grandma as my lifestyle model and the image of Grandma in her old age gives me a feeling of calmness and waiting. Give advice on how to live.
Age
General