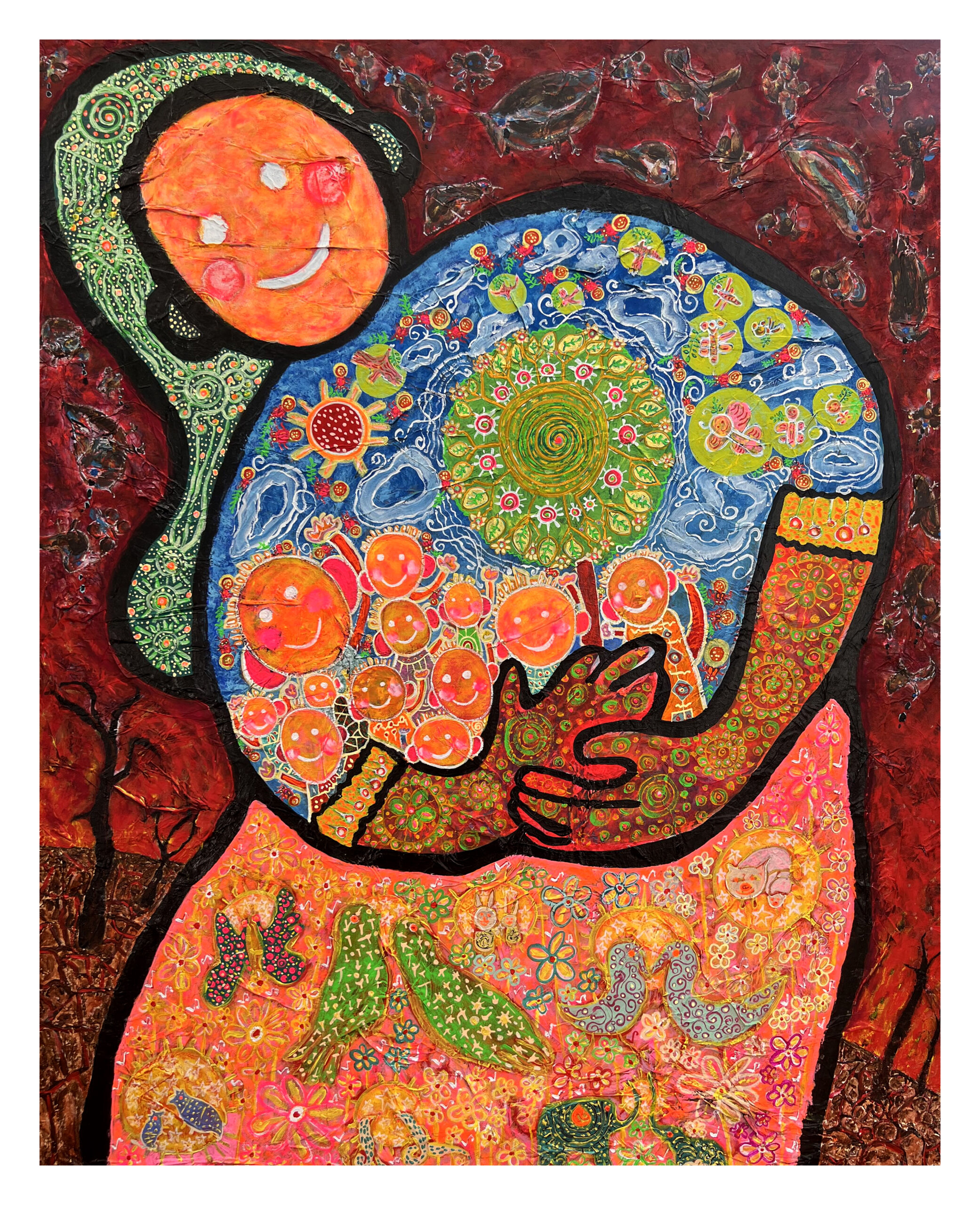 Artist
Chheav Hea
Title
What we lost what we save
Dimensions
H100 × W80 cm
Medium
Acrylic on canvas
Year
2022
Edition of Proof Type
Unique Work
Concept
This piece of art was made to emphasize the value of giving and supporting one another. We should work together to find solutions to every issue that might arise.
As we are all aware, a significant variety of problems have been occurring in the twenty-first century that are incredibly damaging.
It's not too late if we start to work together to find a solution right now.
Sharing and supporting one another are what bring smiles, positive energy, and happiness into our future. Let's take action to restore the beauty of our planet!
Age
General