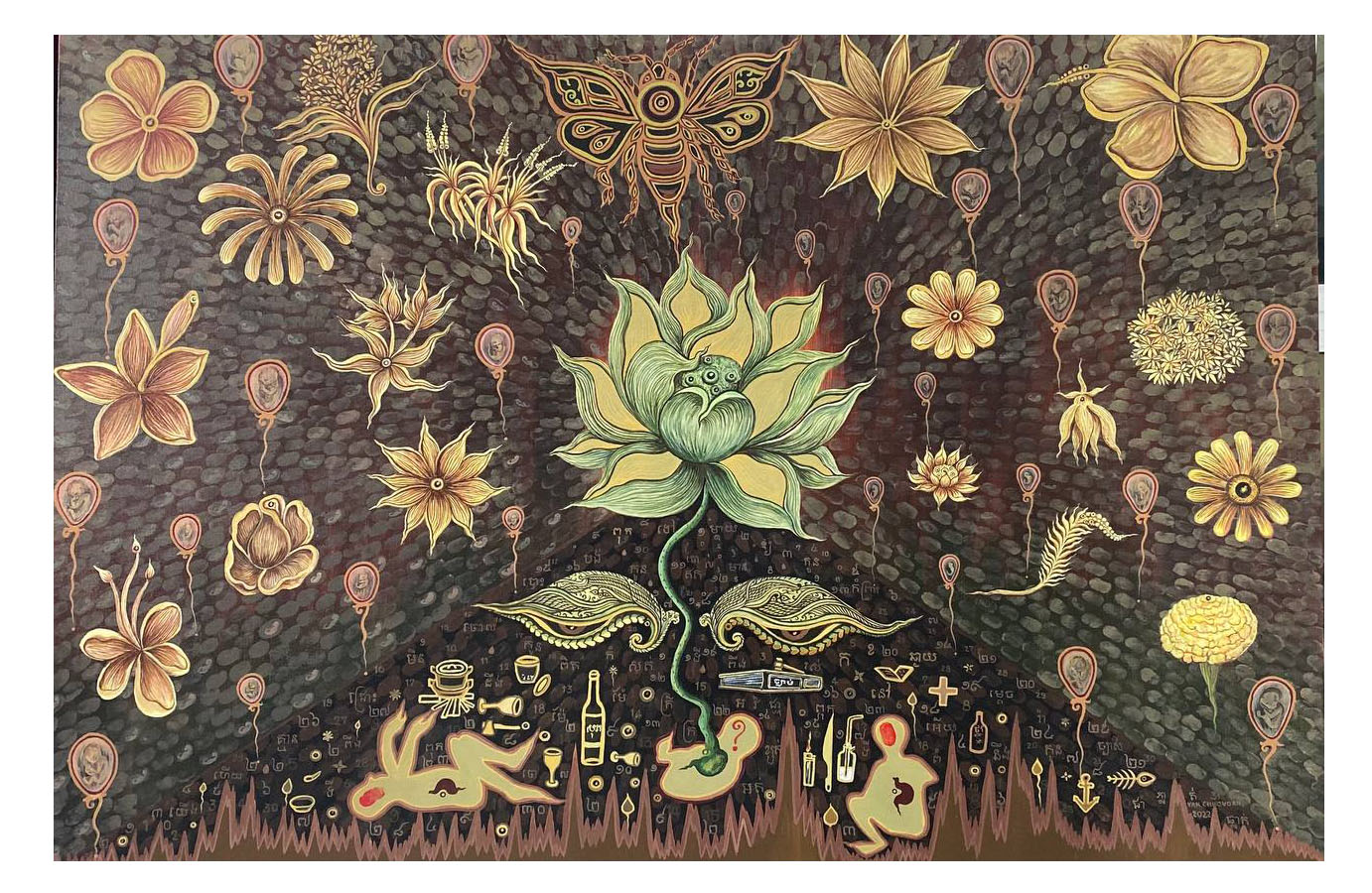 Artist
Van Chhovorn
Title
What did I do wrong?
Dimensions
H100 × W150 cm
Medium
Acrylic on canvas
Year
2022
Edition of Proof Type
Unique Work
Concept
The artwork was inspired by the artist's personal life story. In 2000, he and his stepfather were deceived by a broker and sold to work illegally in Thailand. After working there for two years and five months, he was finally able to return home safely.

His stepfather got remarried without taking responsibility for the children, so as a big brother, the artist began working to support his siblings and his mother. He has three siblings, but two of them are unable to receive a proper education due to the family's financial situation. Despite the difficulties, the artist had been working hard to make sure that one of his brothers received a decent education and graduated from the university in Battambang. The message of the artist is that if you choose to have children, please take full responsibility for their lives.
Age
General