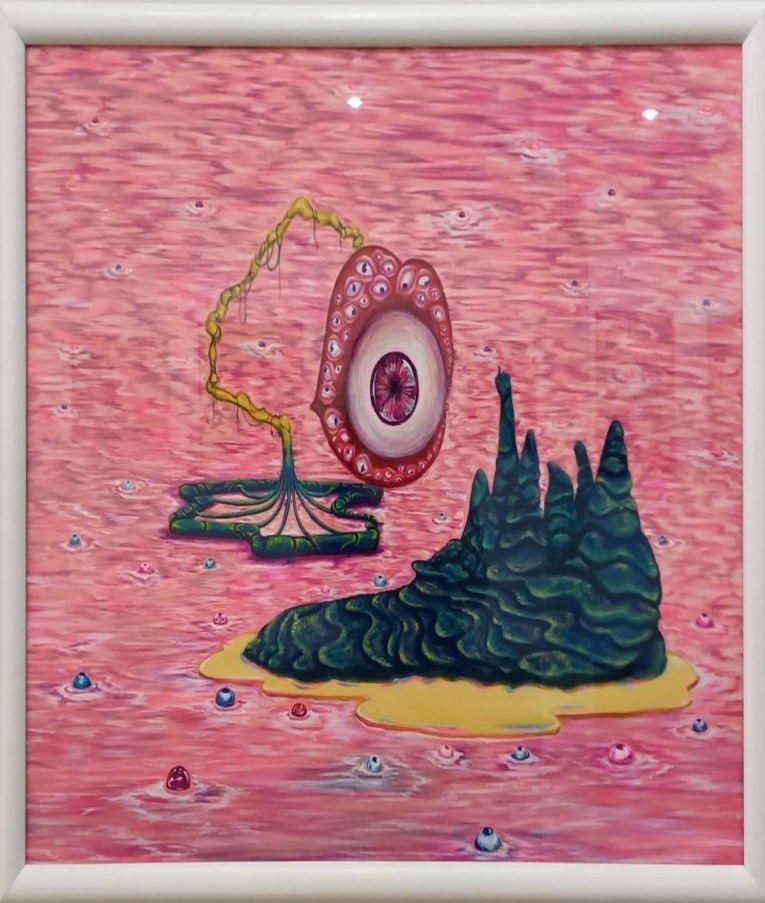 Artist
Supanan Leelarujivanich
Title
VIRUS
Dimensions
H60cm×W80cm
Medium
acrylic on canvas
Year
2020
Concept
The idea started from the past quarantine, a time when not meeting people like before. Causing a wide
variety of feelings, both loneliness and failure. so that I compare myself to an island in the middle of
the sea that I cannot see the shore, surrounded by a sea of ​​viruses staring at me, waiting for me to
leave and ready to infect me.
Age
General