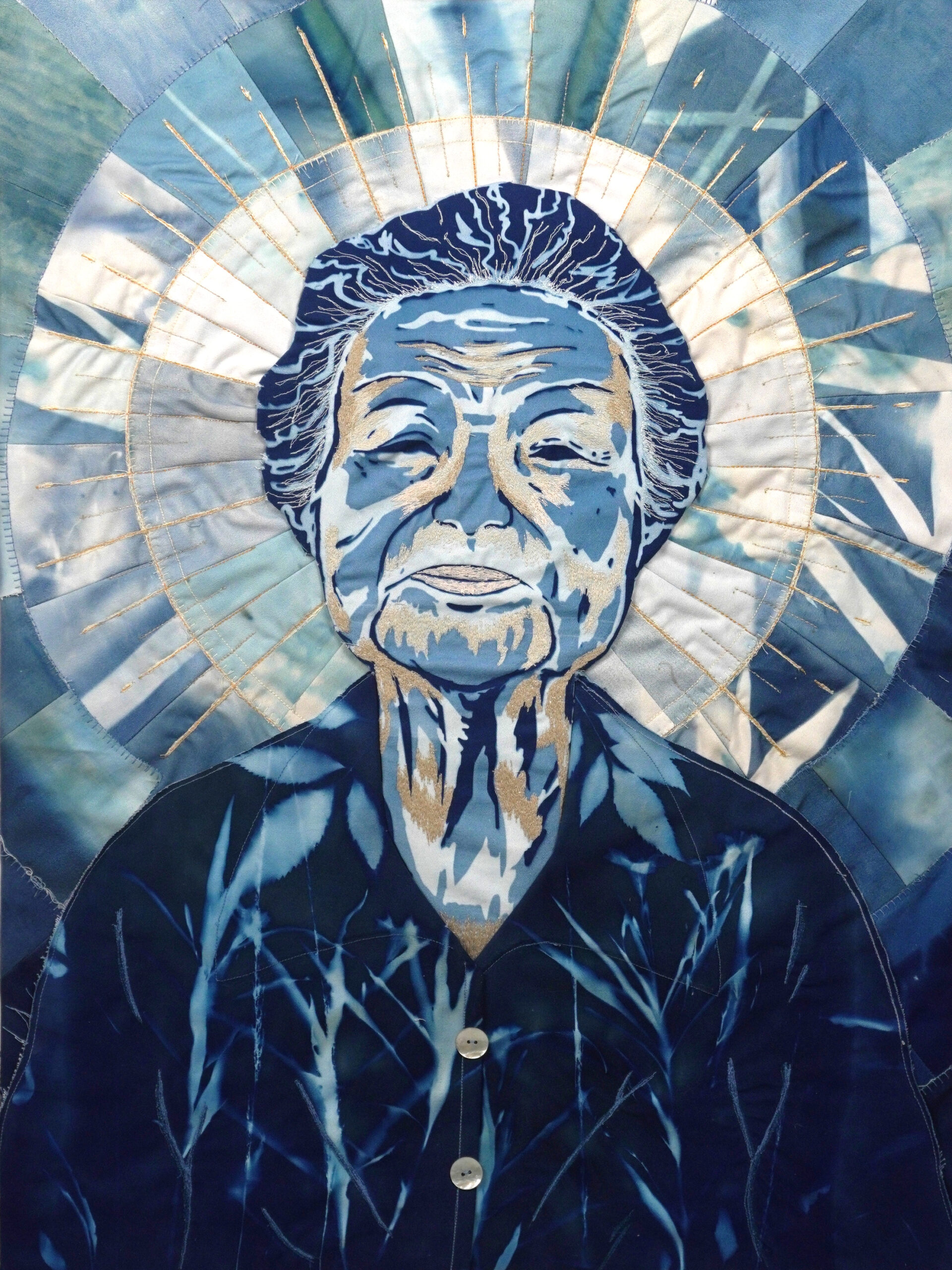 Artist
Svettaporn Iresuriyaakesakul
Title
USA
Dimensions
H60cm×W80cm
Medium
cyanotype on fabric and free motion sewing
Year
2021
Concept
The picture "U-sa" was inspired by my beloved grandmother. U-sa is her grandmother's Thai name, Usa Kampiranat, which means "dawn time". who warms and comforts everyone in the house like the morning sun.
The artwork "Usa" was created with sunlight like a grandmother by cyanotype technique using photosensitive liquid and mold. Every canvas on the works is the product of light and shadow caused by the rays of sunlight reaching different parts of the house, trees and grass that Grandma loves at different times of the day. Mixed with sewing Which is what Grandma loved and used in her past career.

me as a grandson The creator wanted to record the life of my grandmother whom I loved and believed. Through the tales of the sun that shines upon my grandmother for a long time
through mixed media techniques and solar cyanotype prints to tell Grandma's story.
and your simple life Through a work called "Usa"
Age
General