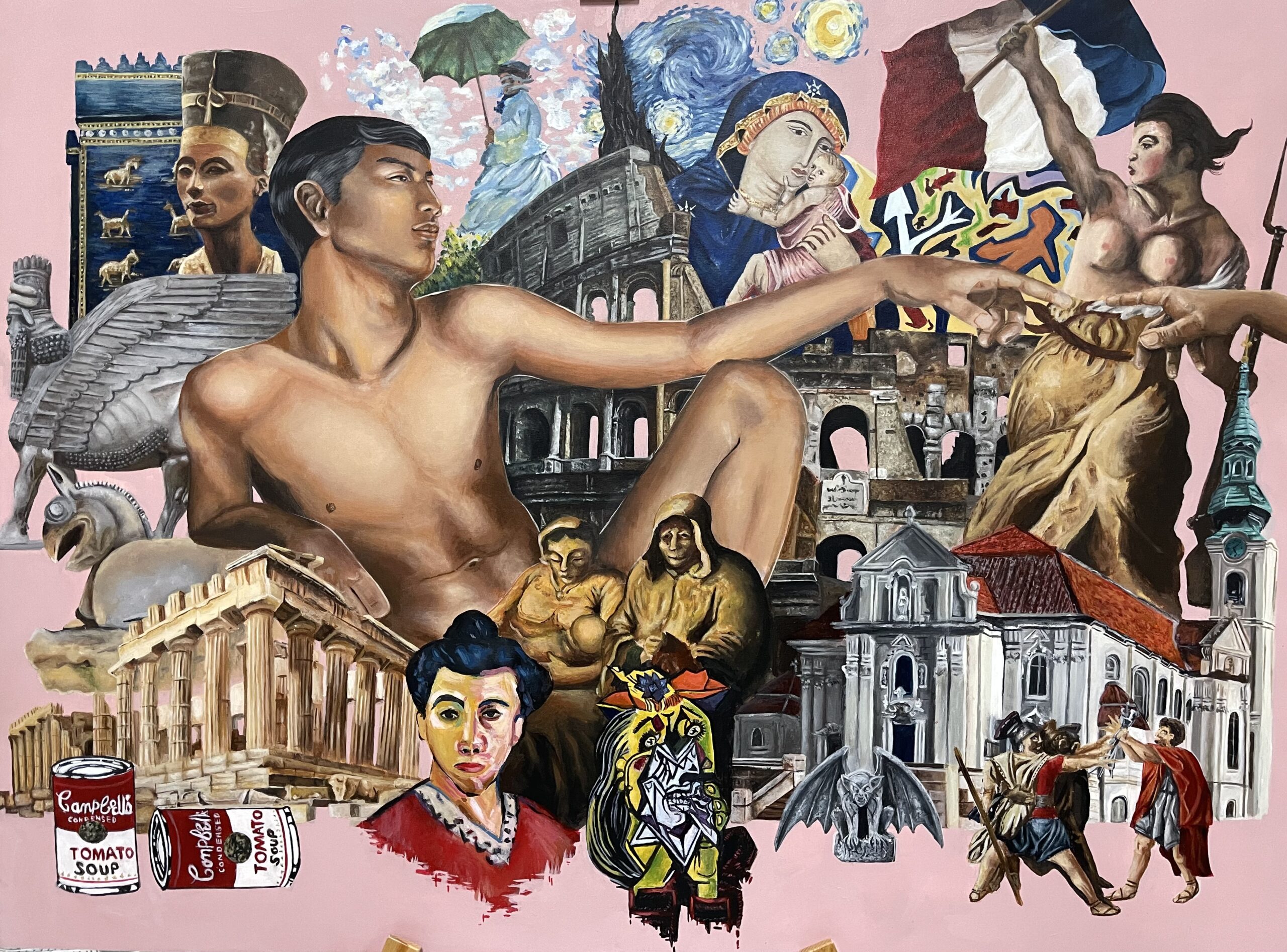 Title
Unite
Dimensions
H60cm×W80cm
Medium
acrylic on canvas
Year
2021
Concept
Evolution of Universal Art Various arts in the Western Hemisphere are formal in their creation
is similar in concept to Influence on human life Especially in the visual arts, there are various
There is beauty in form. Triggered by the power of faith by craftsmen of that era
Faith-based forms of beauty include religion, politics, lifestyle, fantasy, and illusion.
Tell a story about your thoughts. Art has a long history, prehistoric art
It dates back to 7000 BC. to fit the artist's concept
Gradually developed to change tiles. Renaissance Focuses on Anatomy
It was an art that deserved it. The romantic age of talking about religion is a time of intense politics.
It is an art that emphasizes hidden emotions in a political way. Post-impressionism playing atmospheric light
era. The era of Cubism, when natural forms were cut into geometric shapes. abstract po
It is not only a piece from the Pop Art period, but also a very beautiful piece. lost in every era
Keeping up with the development of art forms by studying the evolution of art in different eras
You can see the immediate changes. Therefore, art from different eras
are summarized in one image of him. Different eras, but same value and beauty
indicates that it is a work of art.
Age
Kids