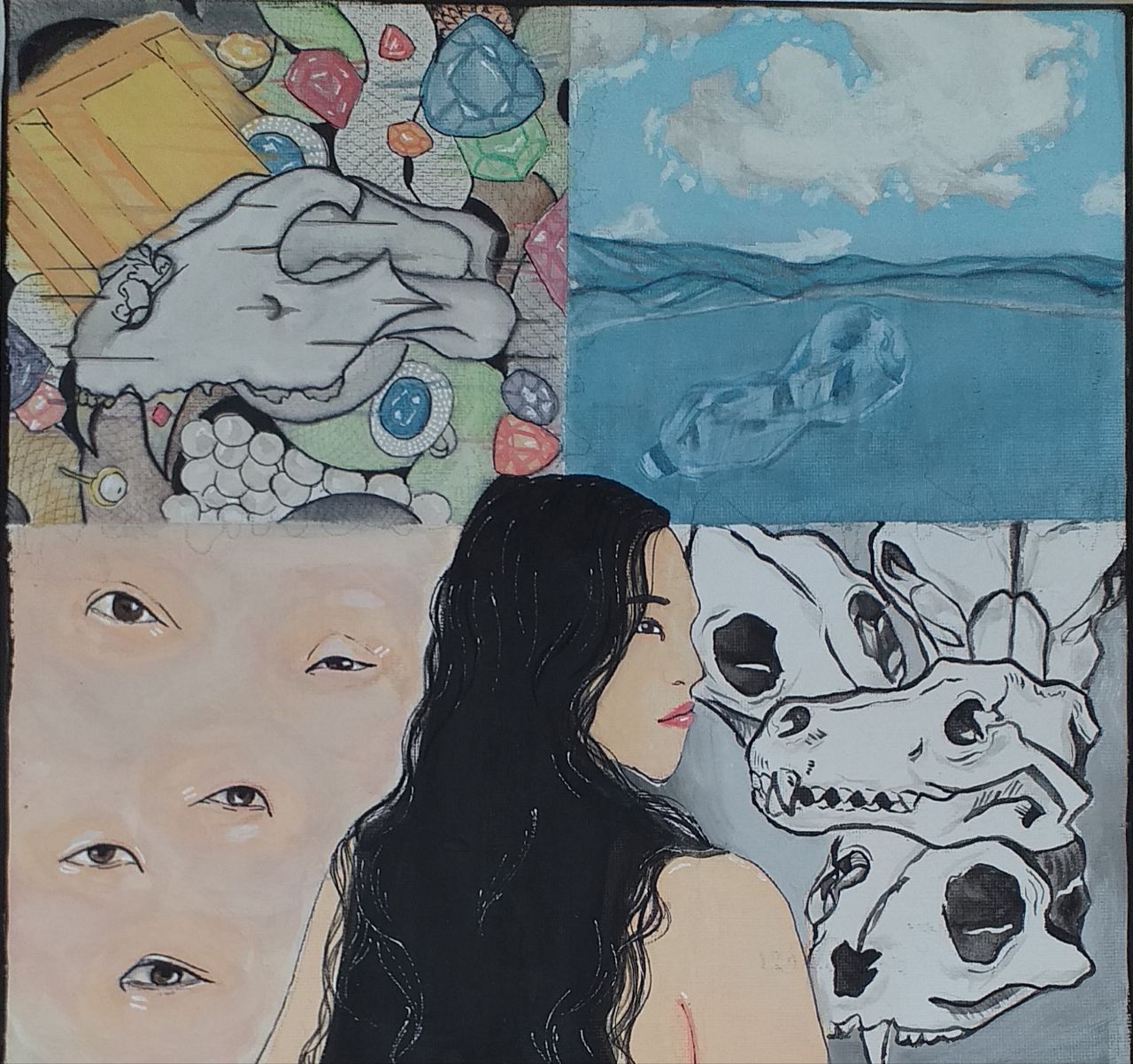 Artist
Sou Sathiak Leaksmey
Title
The Universe
Dimensions
H30 × W30 cm
Medium
Gouache on Paper
Year
2021
Edition of Proof Type
Unique Work
Startbahn Cert.
https://cert.startbahn.io/id/06f75147-1917-411d-b8b5-59f1f3895a0a
Concept
This artwork symbolized of the four signs of sentient existence: born, old age, sickness and death in this world.
1.There are many eyes on her left side of her which represents the meaning of "burn".
2. On the top left of the painting there are jewelry such as diamonds on the skull of the tiger symbolize as "old age".
3. The plastic water bottles in the water surface here symbolize "sickness".
4.The last image in the painting is the skulls of a cat, a dog, and a cow which symbolize "death".

Age
Kids