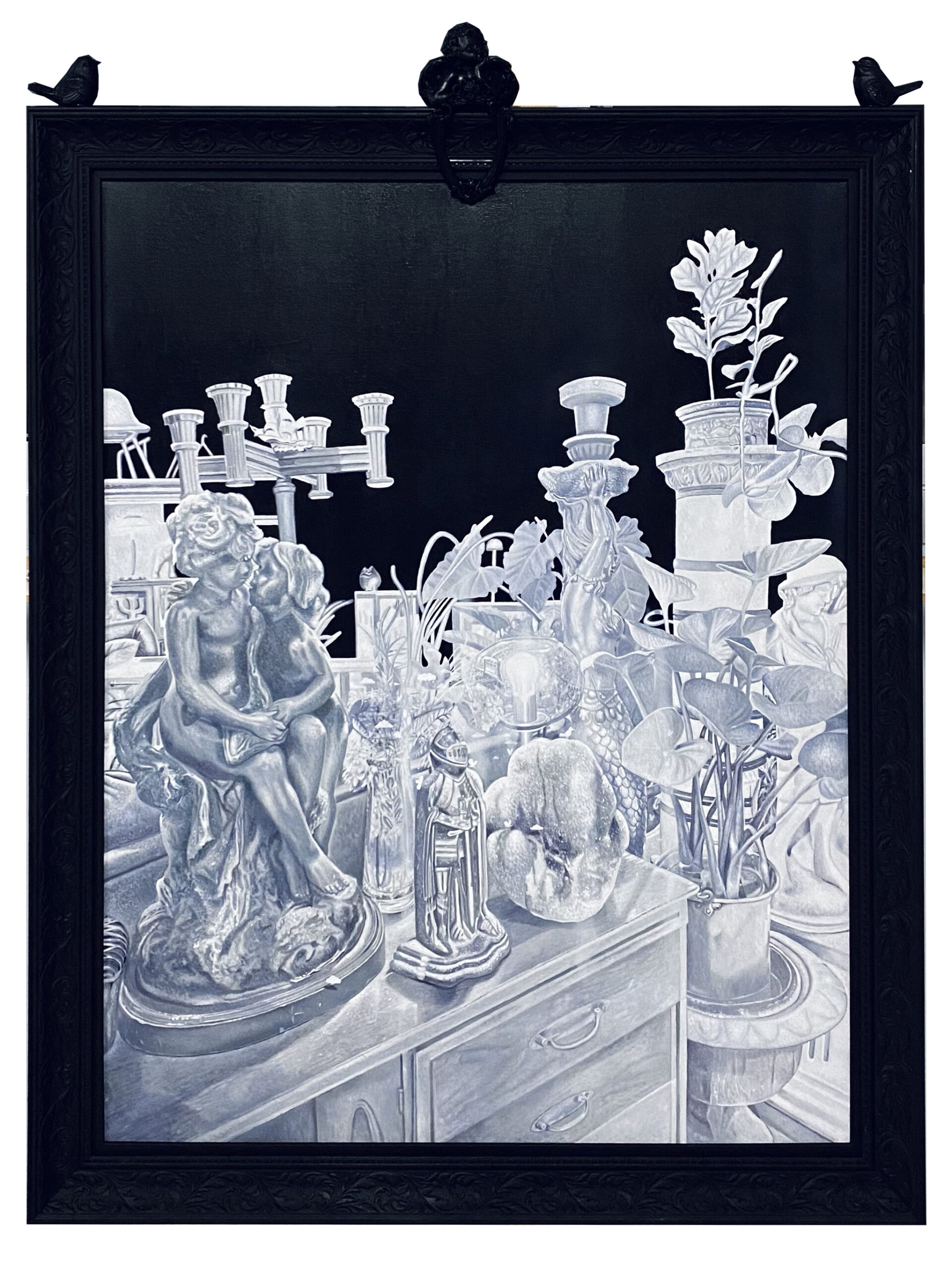 Artist
Sira Homchan
Title
The past antique's with life
Dimensions
H100cm×W80cm
Medium
oil on canvas
Year
2021
Concept
past image, memory, thing, place Turning around is a natural "old thing" representing the transition of various stories. of sentimental value time value Many of them were of enormous value. What brings old things through time will be slow or long, even if old things can't go back in the past. But there is still a value that reminds us of life. "Old things" are always like "human lives" that go through time. through stories, experiences, old things with traces The same is true for human life. that must have wounds, happiness and suffering mixed with time every trace of wound both the old and the life are always valuable Each makes us know, learn and understand that it is a natural thing.
"No old things without a story
There is no life that is never dark or light.
There is no antique that has never been mentioned.
Age
General