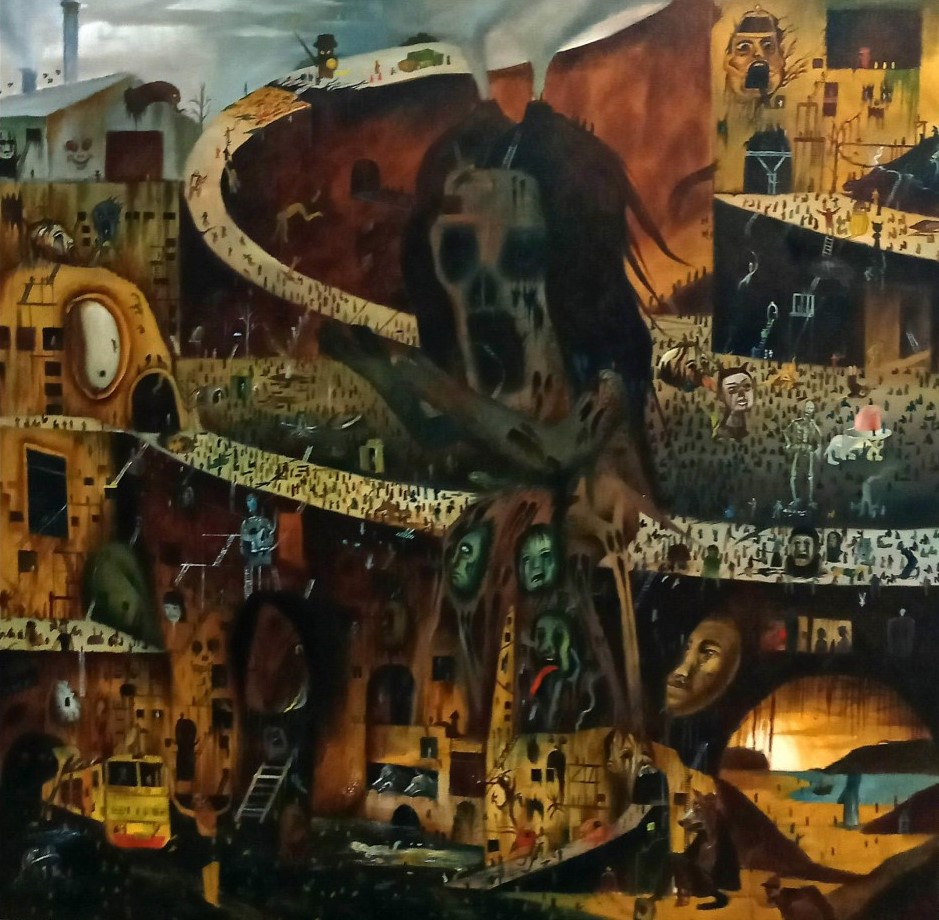 Artist
Jatusadom Sae-Sim
Title
THE CITY OF SAD PEOPLE
Dimensions
H100cm×W100cm
Medium
oil on canvas
Year
2020
Concept
The inspiration for this work came from the fact that I saw the news of homeless people on a daily basis.
It touched my heart. Therefore I created surreal art drawings. It is a drawing of the city from the
imagination and experiences that we have experienced.
It was a scene filled with many people looking for suffering.
Age
General