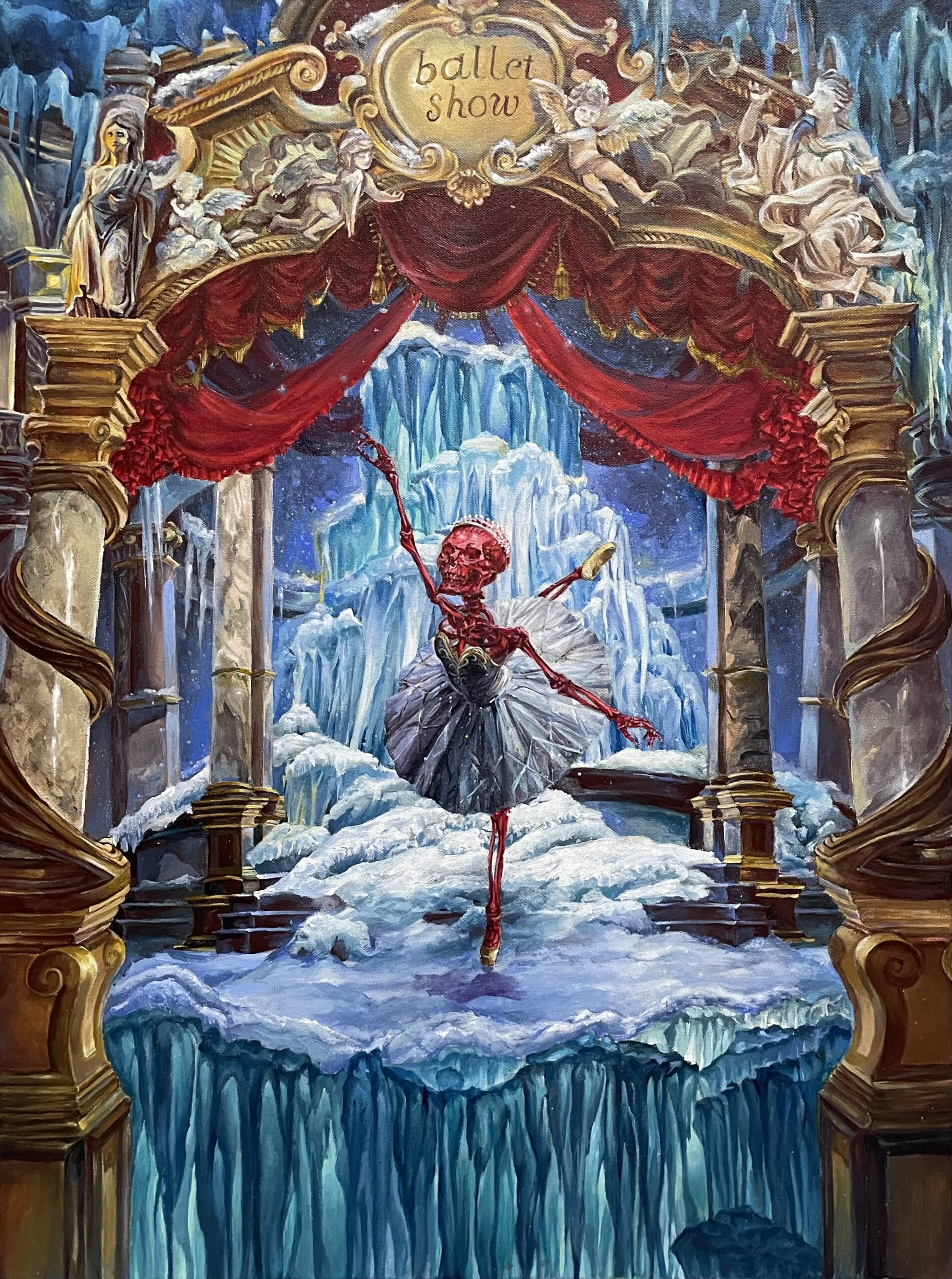 Artist
Premsinee Kulamphol
Title
Spotless place
Dimensions
H80cm×W60cm
Medium
acrylic on canvas
Year
2021
Concept
A clean place is the destination of life. Or is it the afterlife where we get nothing
mosquito? But before that moment we still find the answers to life and the real truth.
I have time to kick. Something to engrave in my memory before it's too late. until the day i
If only skeletons remain in our bodies, created by us for someone to remember
I still have the works I did.
Age
Kids