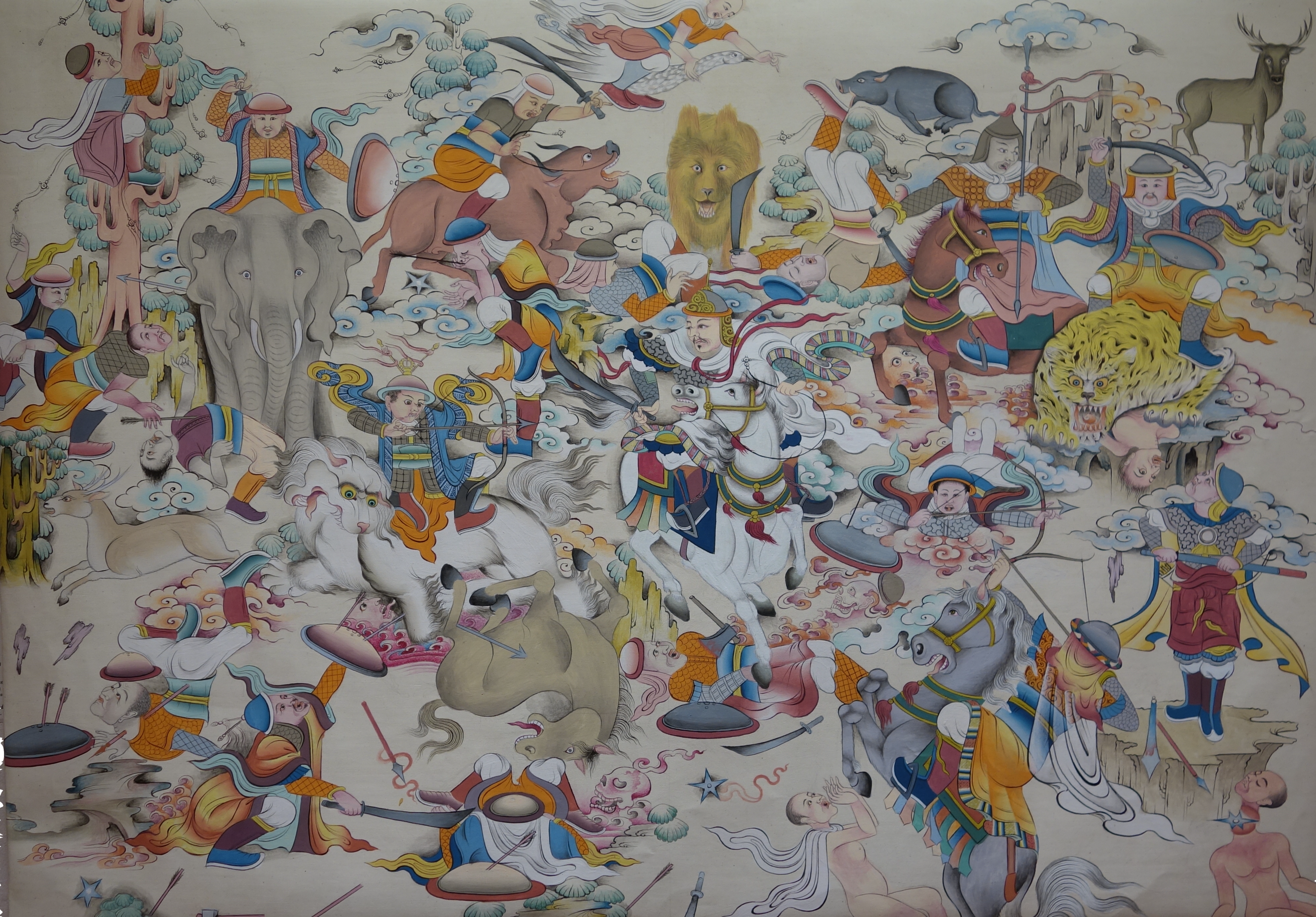 Artist
Ugyen Dorji
Title
Source of suffering
Dimensions
66cm×93cm
Medium
Pigment
Year
2022
Concept
To conquer oneself is a greater victory than to conquer Thousands in a battle"-Dalai Lama.
The main causes of war and destruction are one's ego and hatred. Thus, to stop war and bring peace one has to destroy one's ego and hatred. Therefore I have come up with this art based on the current world situation.
The main significance of my art lies in its focus on the problems and changes occurring in our world. It provides a perspective on the current state of affairs and expresses my views on the matter. I believe that one of the primary reasons for the eruption of wars is the manifestation of negative traits such as anger, desire, jealousy, pride, and
self-conceit within the leaders or those in power. To prevent wars, it is essential for us to overcome our personal pride and jealousy, and instead, prioritize the greater good of humankind. It is crucial to halt warfare for the sake of future generations. I have chosen to express these thoughts and ideas through my artistic creations.
Age
General