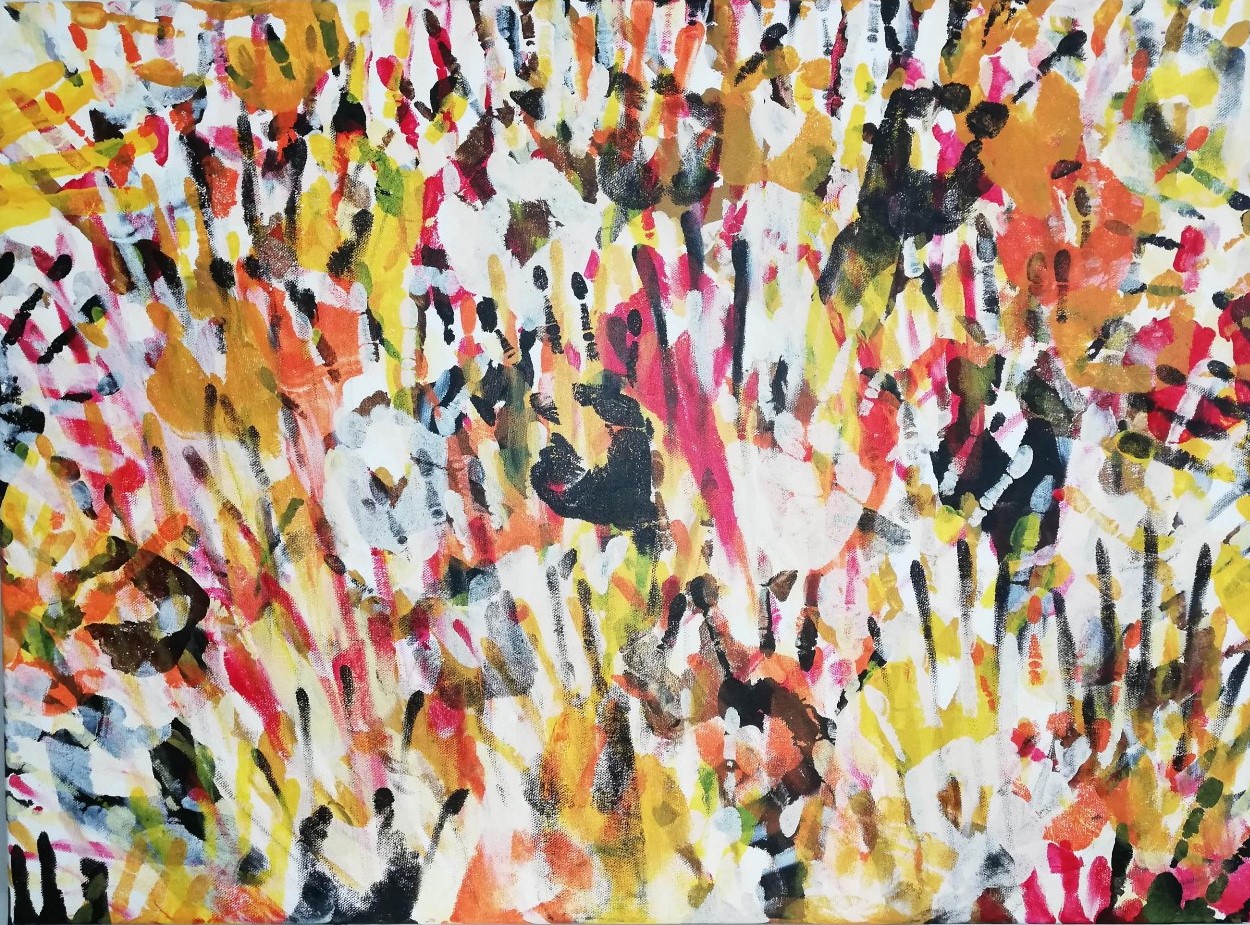 Artist
Parinporn Wannasri
Title
Scrabble to Survive
Dimensions
H60cm xW80 cm
Medium
acrylic on canvas
Year
2020
Concept
Frame: Frame of the picture frame is the time of a human life.
Hands of human: Everyone, every stage of life
1. Born - Climb, climb, crawl, grab, survive naturally. Adapt to survive
2. Childhood - adolescence - pursuing knowledge, fun and survival in society. A competitive education
Grasping the Self-Portrait, Prepare to Become an Adult.
Age
General