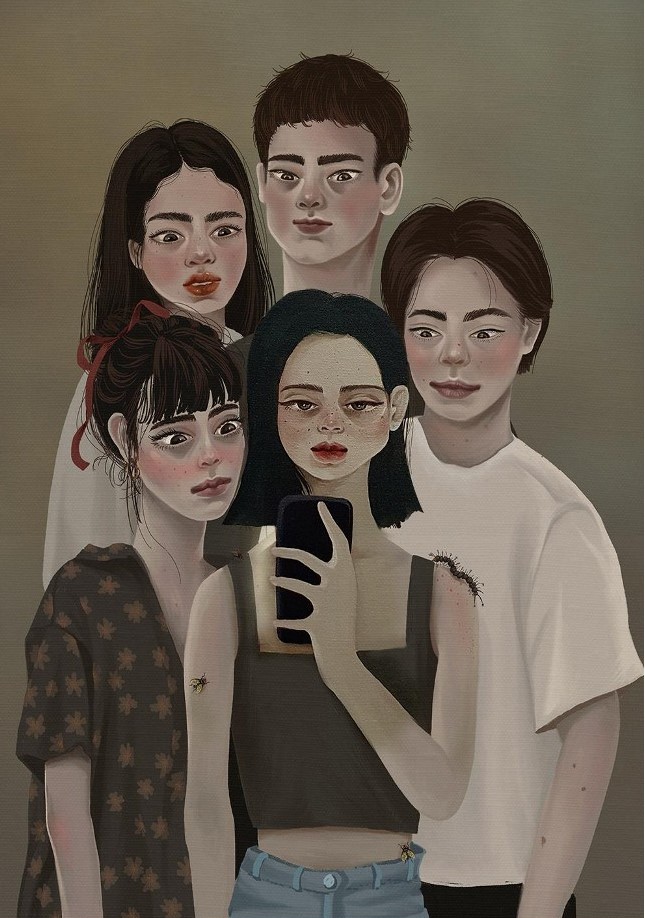 Artist
Chutima Na-ubon
Title
NOSY
Dimensions
H80cm×W60cm
Medium
acrylic on canvas
Year
2020
Concept
From the concept of daily life that we ourselves meet. Plus an attitude towards living in society with others.
We have feelings of resistance But do not dare to conflict. Until it became consensual to some way or
concept that we had never agreed to have influence in life and got used to it.
Until he forgot himself for a while and it keeps infiltrating and it becomes normal. "Other people do this too"
We create this work to ask ourselves what it feels like to look into it, like a communication tool for talking to
our souls. Through the eyes that look back from these paintings.
Age
General
Click here to sell this artworks
https://www.jreastmall.com/shop/g/gS001-C016303/