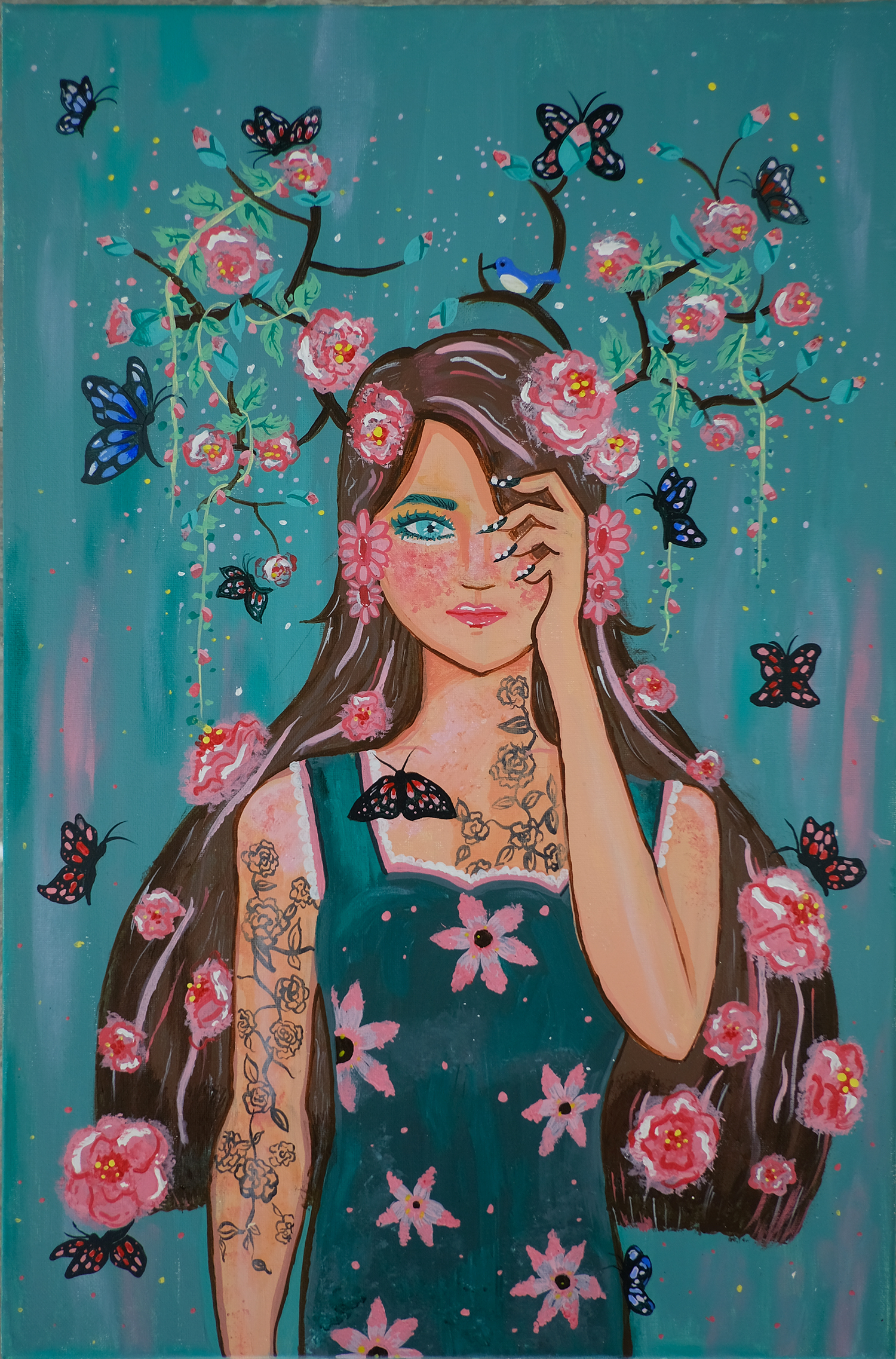 Artist
Purisa Hrngtrakulsin
Title
Mother Nature
Dimensions
H60cm×W40cm
Medium
acrylic on canvas
Year
2021
Concept
Nature is wonderful. Like flowers and butterflies, many living things depend on each other, and we
We coexist in nature, which is likened to mother nature. generosity to care for each other
It looks like a butterfly drinking nectar from a flower. pollen until the flower is full of fruits on earth
mixed with other flowers.
Our world will be a better and more beautiful place if we all work together and cultivate a spirit of cooperation.
will be the place Create a beautiful world full of delicious nectar.
Age
Kids