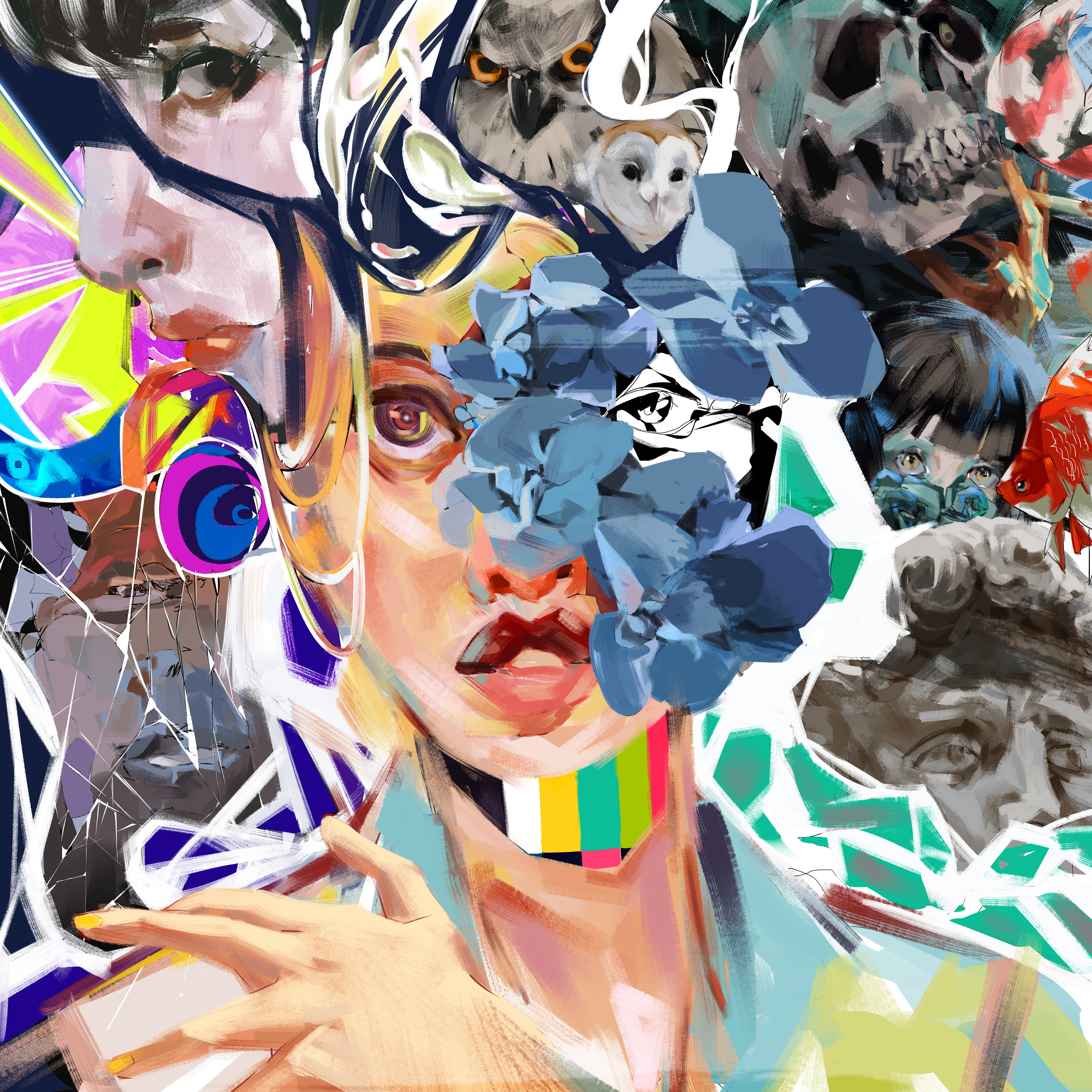 Artist
Gamedisbon Chareunsouk
Title
Lucid Dream
Dimensions
H90 x W90 cm
Medium
Digital Art
Year
2022
Edition of Proof Type
Unique Work
Concept
The title of my artwork is called Lucid Dream. Some people may know this name
because it is a type of dream that we humans can only dream about.
my artwork is secondary. Inspiration and passion come from this condition.

Definition of Lucid dreaming Lucid means bright, clear, clear, while the word Dream means dream if these two words are combined.
would mean ""A lucid dream""
Lucid Dream - is a dream in which the dreamer realizes he is dreaming. Or you can even control and control your own dream patterns.
In addition to realizing that he was in a dream can also be creative create environment and the story in that dream as well

In the picture, some spots are used bright colors to indicate the clarity that we can see.
Some parts of the picture have many possibilities that can be created from the protagonist in the center of the picture.
Age
General