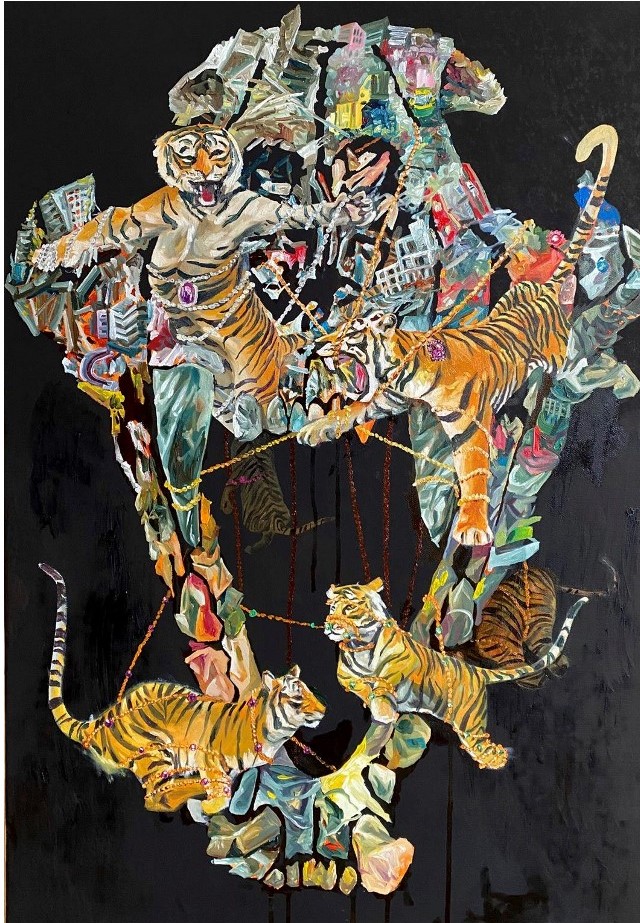 Artist
Thanachote Ketburom
Title
KING?
Dimensions
H100cm×W70cm
Medium
oil on canvas
Year
2020
Concept
The tiger was mentioned in the name of the king; both ferocity enormous power. It is the most bravest
and beautiful hunter in the forest. The wildlife king is on the verge of extinction caused by humans.
Urban expansion, waste, pollution, and human civilization are acting as grim reaper to kill wildlife little by little.
The current king of the wild may not refer to the tigers anymore, but it may refer to the human species
that dictates its fate. Whether there will be a forest any longer or not.
Age
General