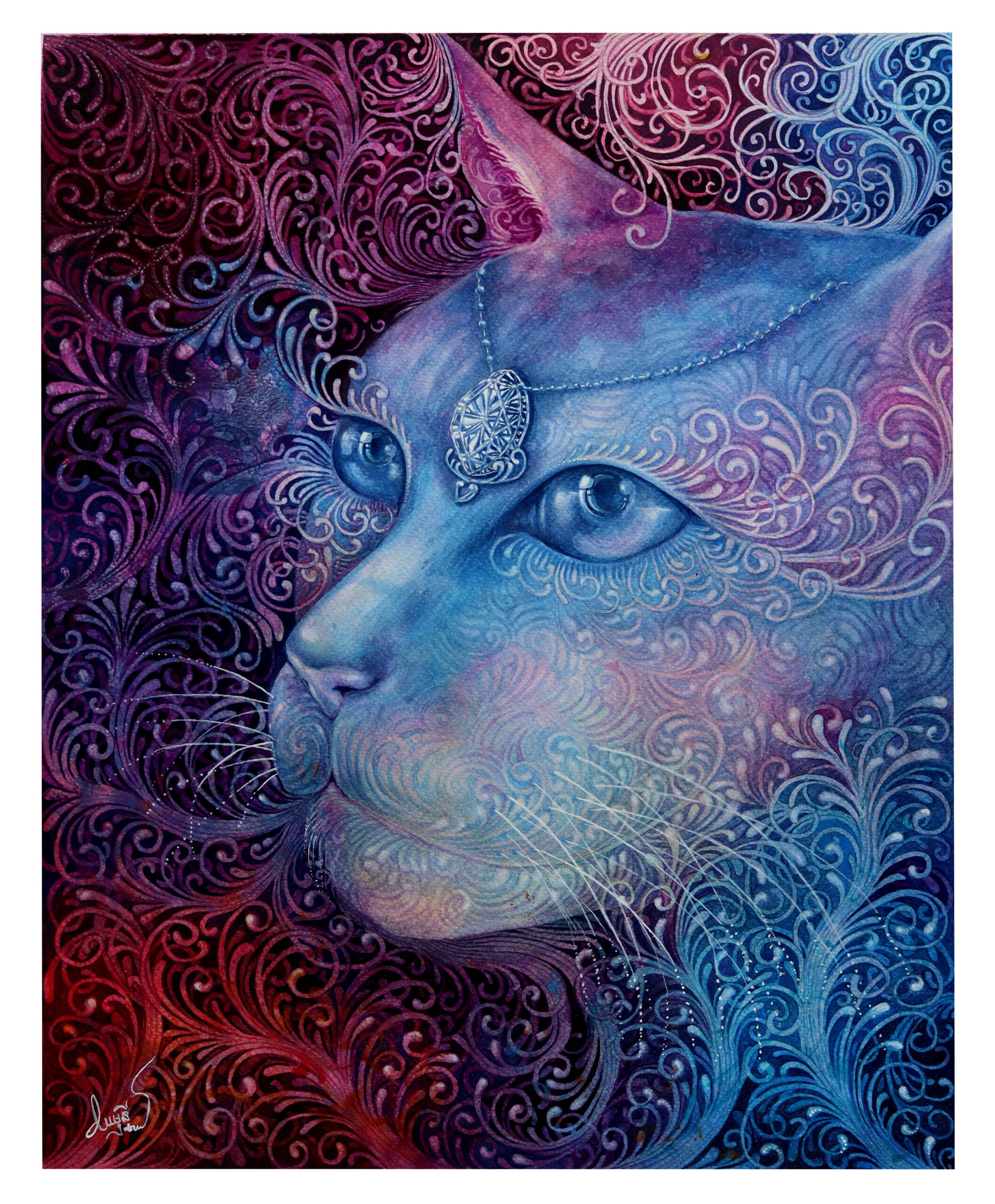 Artist
Sor Sovanmunny
Title
Hope one day
Dimensions
H58.3 × W46.5 cm
Medium
Watercolor and acrylic on paper
Year
2022
Edition of Proof Type
Unique Work
Concept
The meaning of this piece is that all living beings need hope in order to be strong and have new ideas to inspire themselves. The main emphasis is on the cat's eyes, which anticipate the bright, colorful eyes of hope!
In this sense, the artist hopes to encourage everyone to have long-term hope and to look forward to an exciting journey.
The creator also wishes to convey the following message: "If you raise animals, please take good care of them."
Age
General