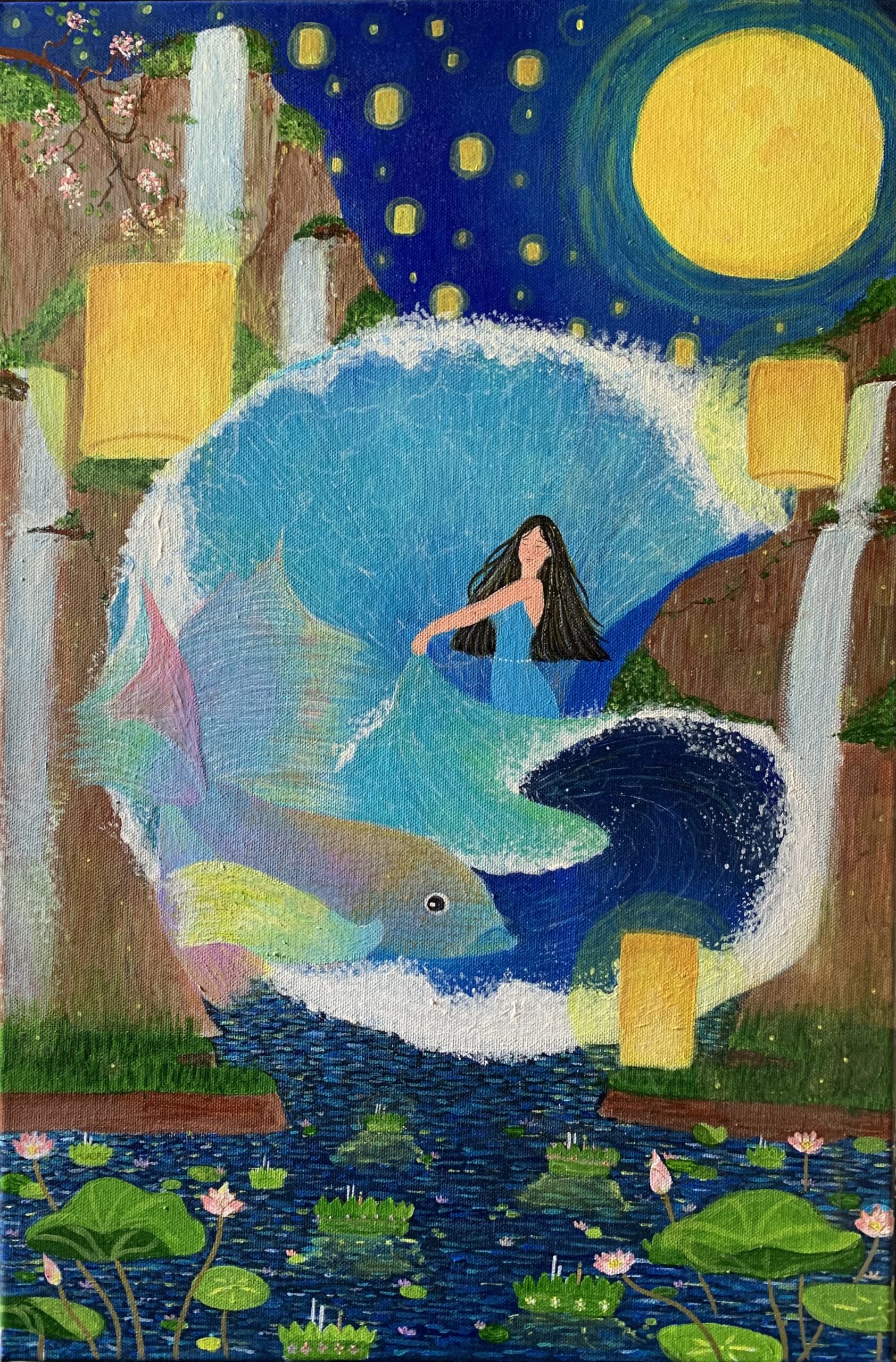 Artist
Keeratiya Tapangpan
Title
Ganges
Dimensions
H60cm×W40cm
Medium
acrylic on canvas
Year
2021
Concept
With hundreds of thousands of people, everyone tries to think like me. But each one has his own Krathong. thrown into the river to ask for forgiveness
If you are a river, is this really asking for forgiveness? so does the river
I was. The purpose of the Loy Krathong Festival is often forgotten these days, and I
We are more concerned with the objects of worship and tradition than with the results. Purameiganga
I have the Ganges as my symbol because she is a pure goddess like water.
did. Let us know the water Just pay attention to the object of traditional worship
In my opinion, there is an interest in water conservation in order to achieve the ultimate goal of the festival.
Ha, this is a real apology. Not only follow the festival, but also incorporate it into daily life
please.
Age
Kids