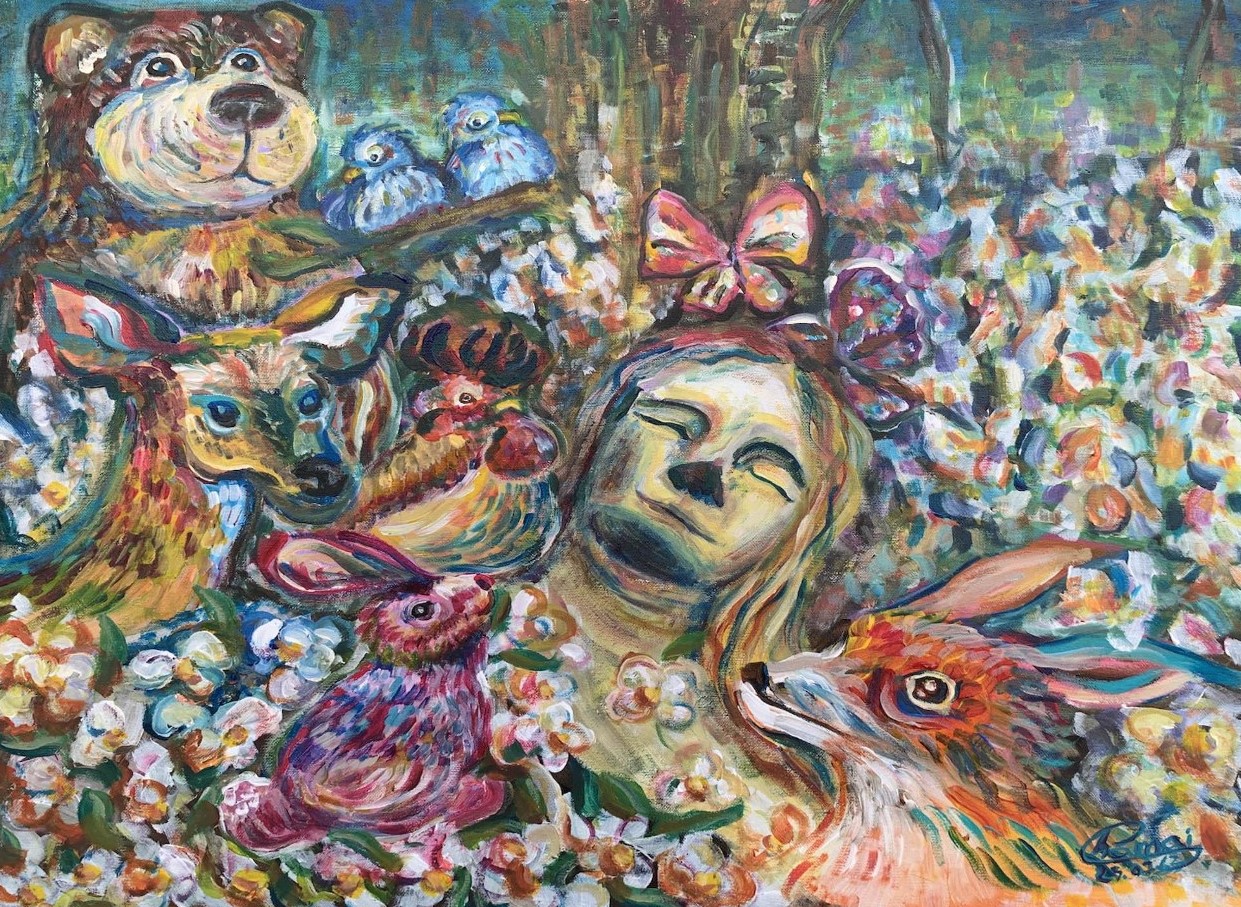 Artist
Shamaiporn Thanyajaroen
Title
DREAM 3/4
Dimensions
H60cm xW50cm
Medium
acrylic on canvas
Year
2020
Concept
A picture of a girl with her eyes closed, dreaming of something she could not find in her city. She dreams
of flowers, animals and rich nature and make her happy.
3/4 are fractions of composition of dreams. Based on ​​Sigmund Freud, the dream is to fulfill human desires,
1/4 is what cannot fulfilled because we ourselves try to adjust our dreams to match the reality that we
are facing. A rooster is the symbol of the awakening of the dream, finally.
Age
General