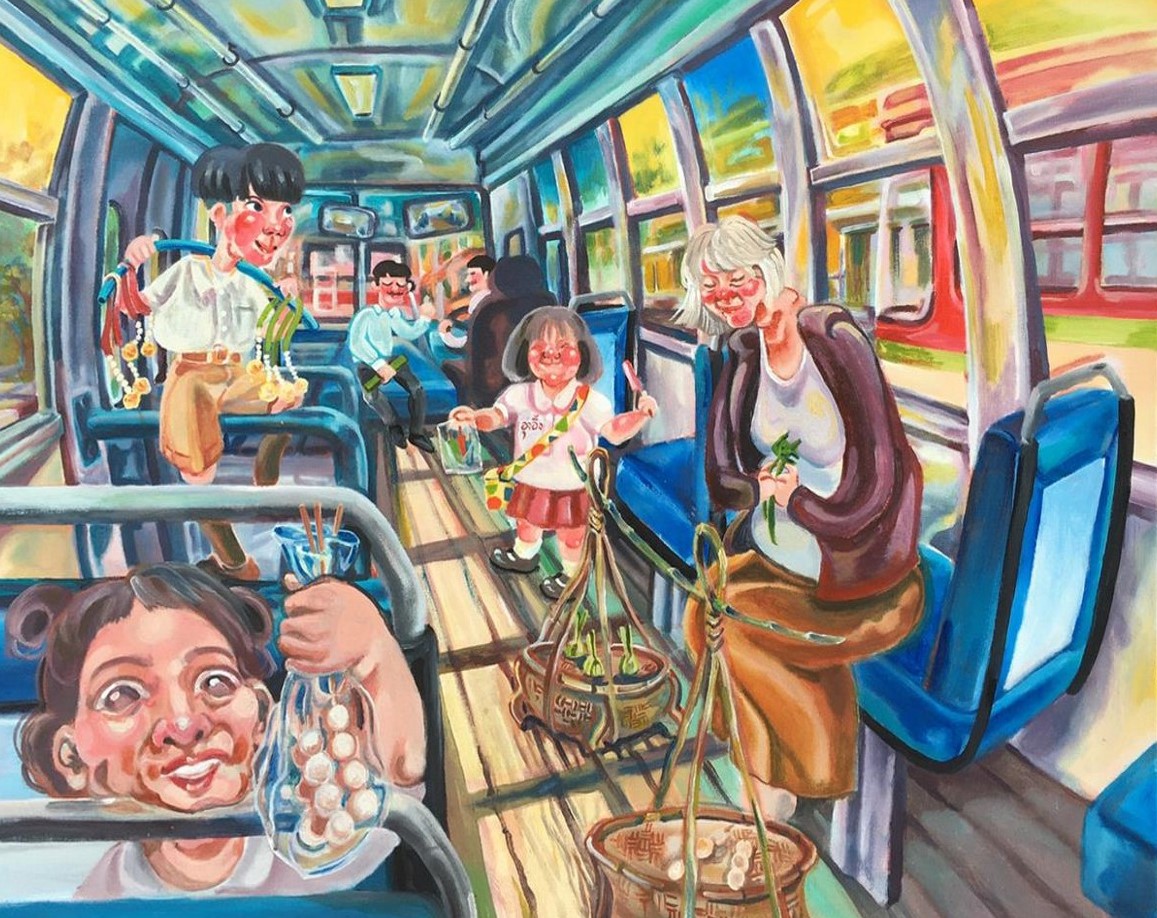 Artist
Thammachart Tianpattanakul
Title
COLOR OF LIFE
Dimensions
H70cm×W90cm
Medium
acrylic on canvas
Year
2020
Concept
The experience of living in the capital is extremely difficult each day. Since the journey does not support
the state or social status.
There is one point that ease us from our life on the road: the smiles and laughter from the little kids and the
grandmother who are hard at night with the hawker sales.
It is a good and joyful memory in a life that will be exhausting.
Age
General