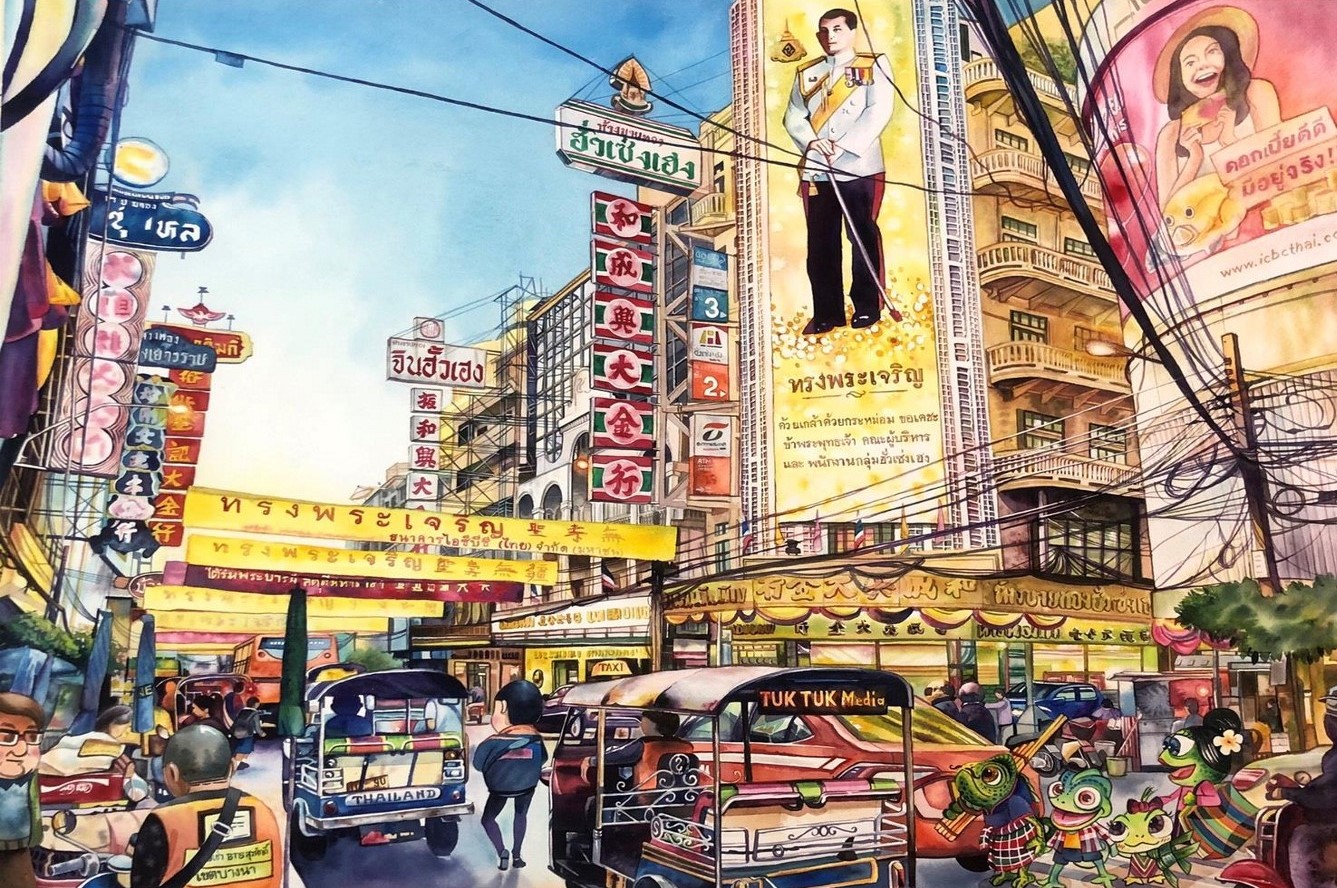 Artist
Saharat Chomethong
Title
Chameleon journey
Dimensions
H55cm xW75 cm
Medium
water color
Year
2020
Concept
Inspiration comes from hands-on experience. That creators were excited to visit Bangkok for the first time.
Therefore bringing the event at that time by telling about the families of the provinces who had the
opportunity to enter the capital for the first time.
The illustration of parents, brothers and sisters with a local dress. These 4 chameleon are amazed by the
modern atmosphere around them and the massive buildings.
Age
General