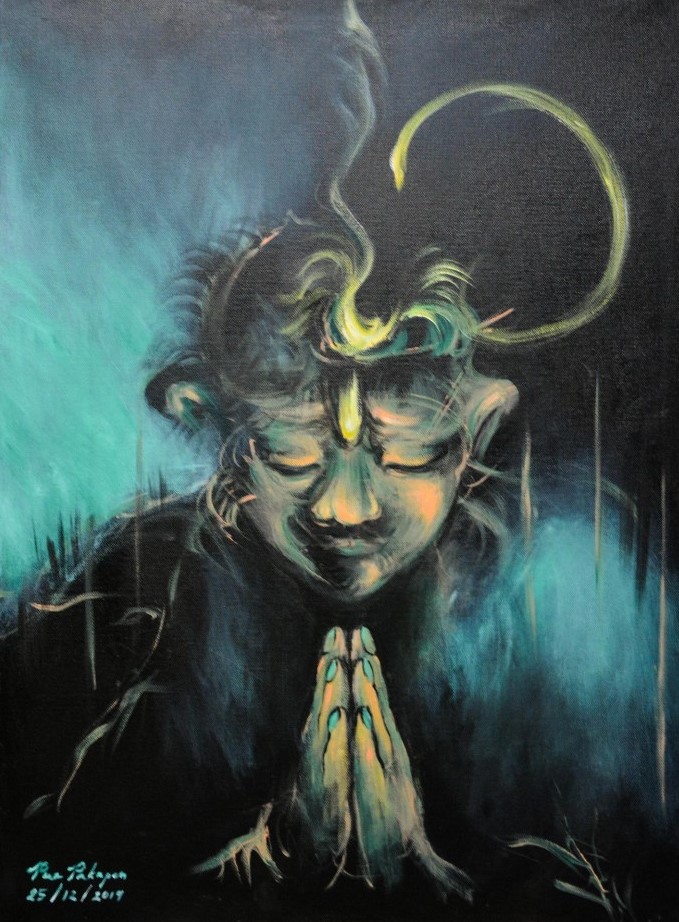 Artist
Pe Pakkapol
Title
CHAKRA MEDITATION
Dimensions
H50cm xW70cm
Medium
acrylic on canvas
Year
2020
Concept
It was my direct experience to experience the world of meditation. This flow of chakras is natural energy
that runs down the Crown Chakra, the energy gate in the middle of the head.
This prana flows along the meridian lines in different parts of the body. From the picture there will be light
in the middle of the forehead. According to various legends This area is called the Third Eye Chakra or
Ajna Chakra.
Age
General