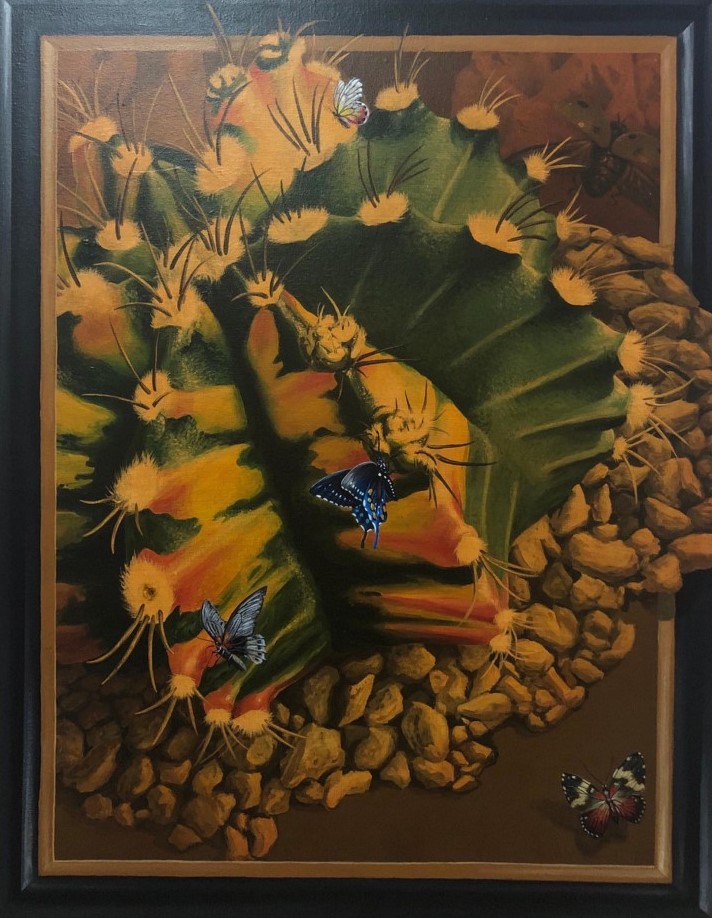 Artist
Chanoknan Kwanmunee
Title
CACTUS OF LIFE
Medium
acrylic on canvas
Year
2020
Concept
A comparison of the nature of the cactus that is similar to human traits, perspectives, attitudes.
One day a butterfly flew over to the cactus, causing the idea that cactus, although it has thorns,
can be useful. It is like someone who looks intimidating, but if we approach it in the right way, it is helpful.
Age
General
Click here to sell this artworks
https://www.jreastmall.com/shop/g/gS001-C016301/