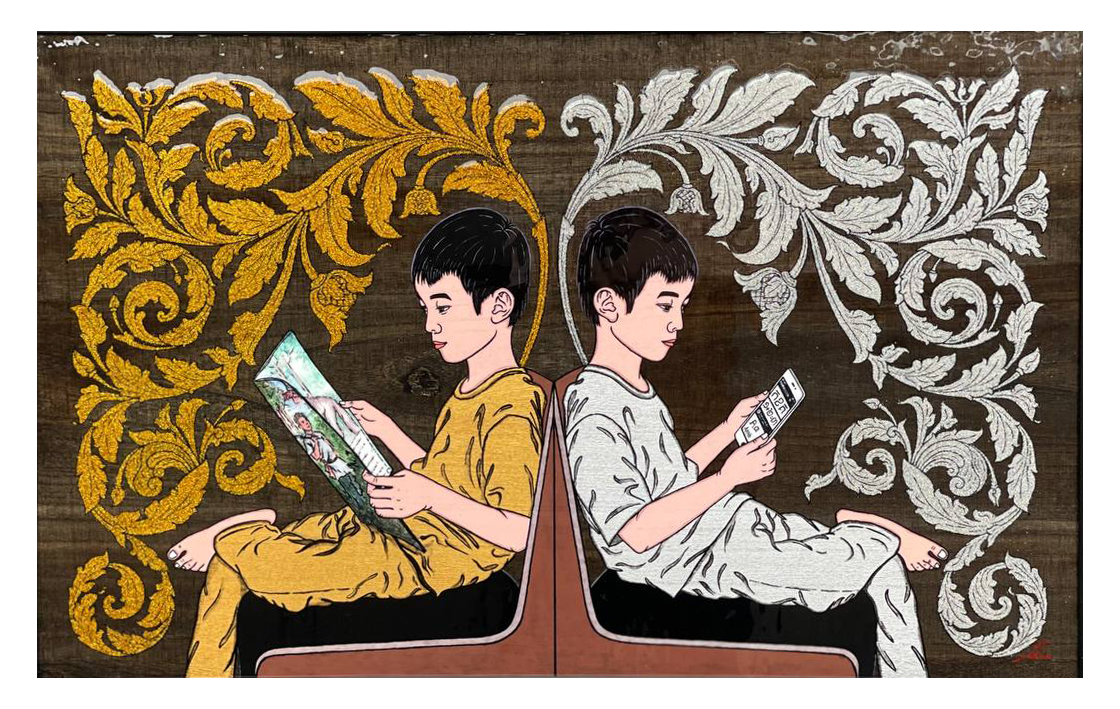 Artist
Vo Sosamnang
Title
Brightness
Dimensions
H50 × W80 cm
Medium
Acrylic on wood panel
Year
2022
Edition of Proof Type
Unique Work
Concept
The artwork conveys two key messages:

First, a child's habit of reading books will improve his mental health. Reading is similar to brain exercise in that it keeps the brain active. To emphasize the importance of reading, the artist drew golden leaves and flowers.

Second, A child using a phone is learning, as it teaches him about many good technologies, including what is new around the world, and it provides him with modern land intelligence. This is why the artist used Khmer silver leaf.

The artist wants to convey the message to all parents that making it a habit for their children to read books is more important than a phone call because it is the light that leads them to a brighter and brighter future.
Age
General