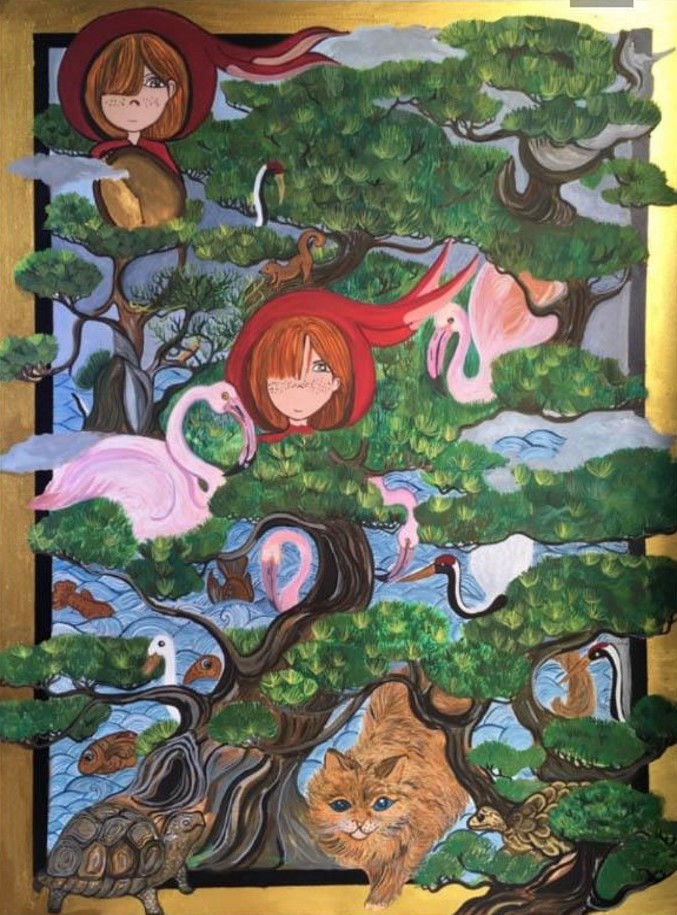 Artist
Phonthip Singrotai
Title
BONSAI COVID 19
Dimensions
H80.5cm×W60.5cm
Medium
powder Color
Year
2020
Concept
COVID 2019: Everyone needs to stay home Take a social distance but get psychological therapy. With
nature tree I met with bonsai trees. The beauty resides in the balance of curves of branches and trunks;
can be bent to change shape all the time. And without a condition called "Completed". The development of
art in each era It is like the development of bonsai art in different directions and perspectives. There are
alternatives to art addiction, in more new ways. There are animals, birds, turtles, people, clocks, and long
growing periods. Interdependence Is a new life that is going to happen on this world.
Age
General
Click here to sell this artworks
https://www.jreastmall.com/shop/g/gS001-C016288/