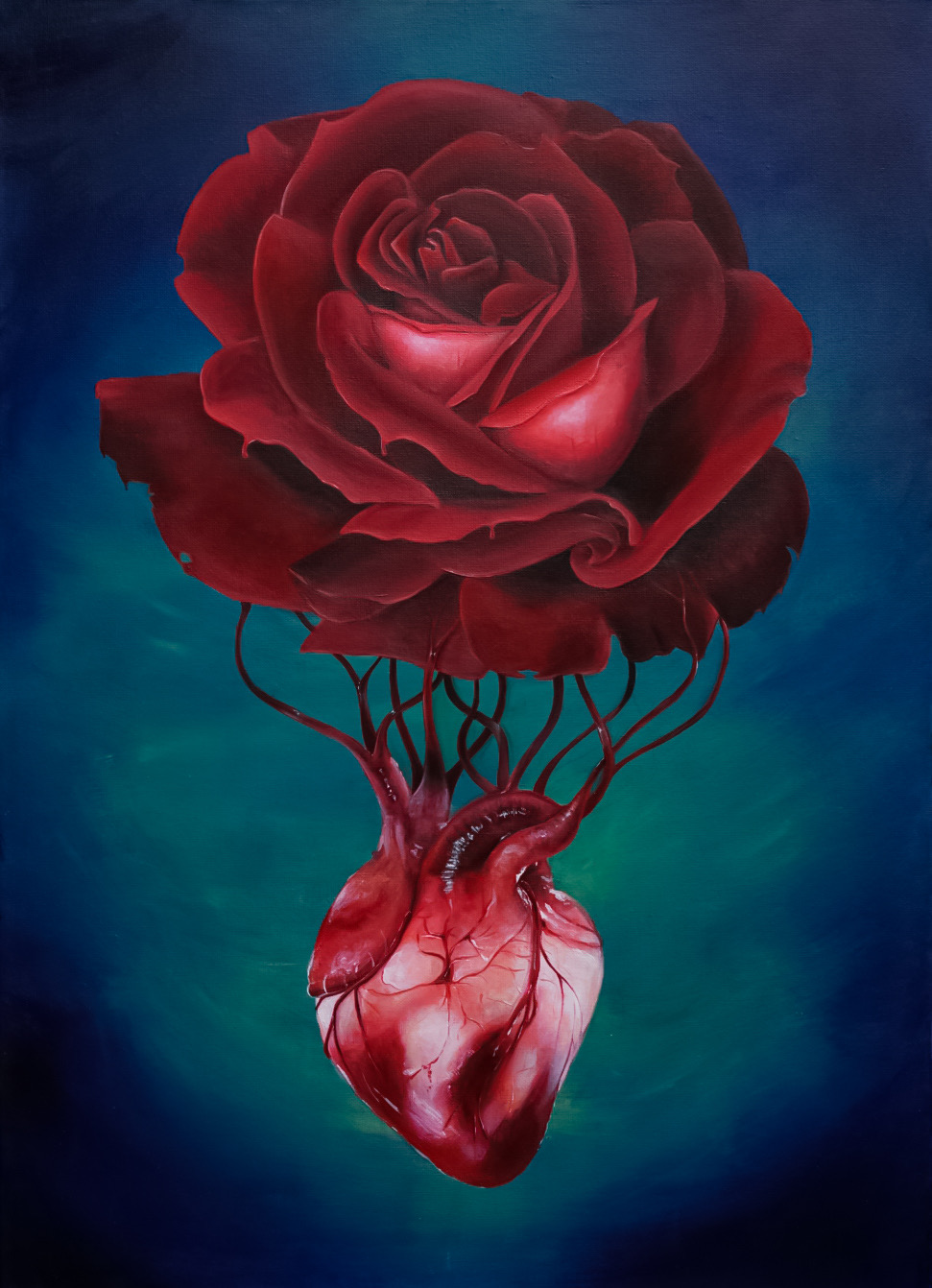 Artist
Chonticha Nopmaneejumruslers
Title
Blooming
Dimensions
H70cm×W50cm
Medium
acrylic on canvas
Year
2021
Concept
This work represents the human essence (heart) that pumps blood to itself (the rose) until it blooms beautifully.
I want to tell you. Even if the rose is not a perfect rose, the petals and holes are broken.
I'm here. Our lives are not perfect as long as our hearts bleed for roses.
It seems not. Imperfect roses can still bloom beautifully.
Age
Kids