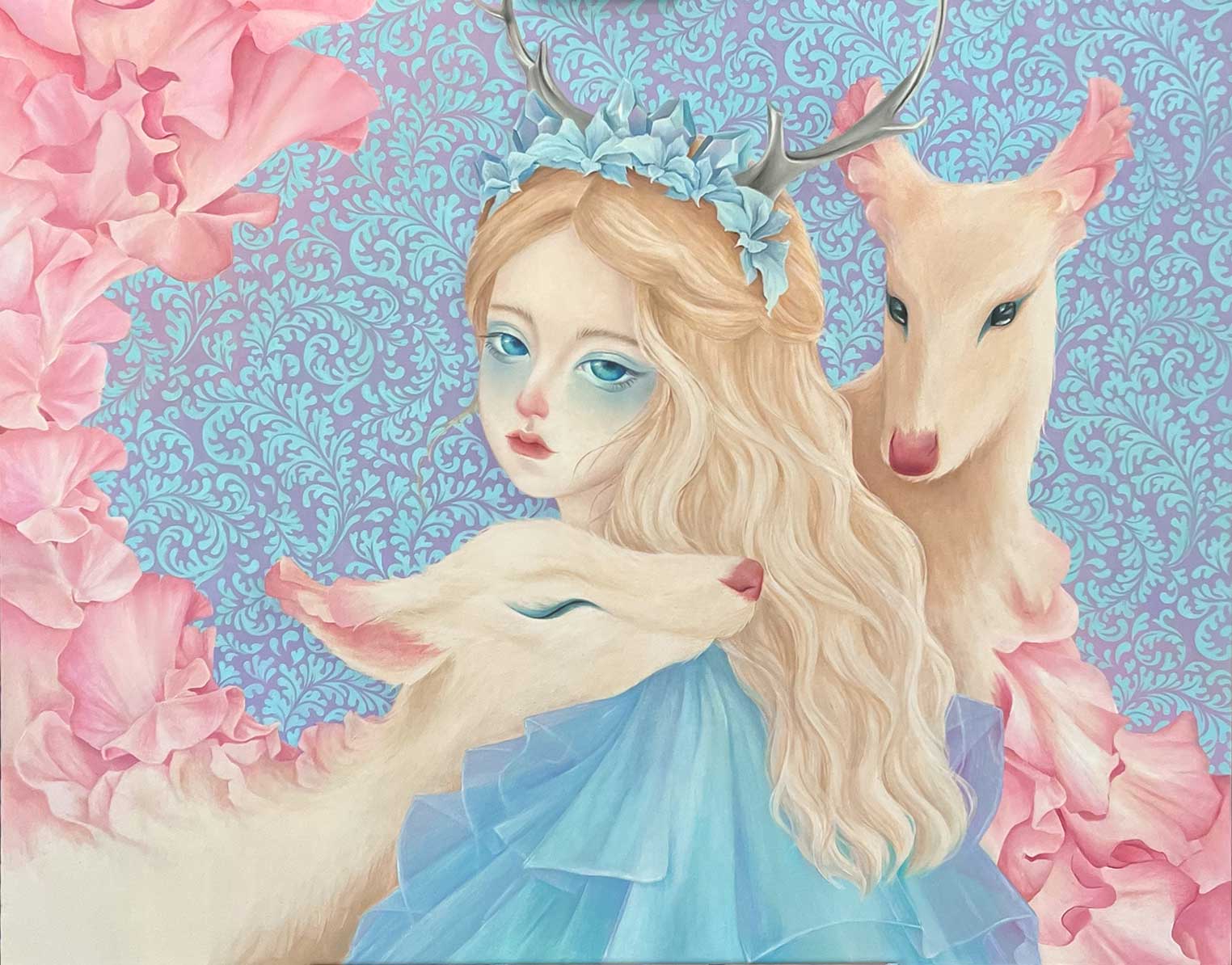 Artist
Nichapond Chawviriyathep
Title
Bloom your own way
Dimensions
80cm×100cm
Medium
Oil and Acrylic Painting
Year
2022
Edition of Proof Type
only one
Concept
First of all, this painting is a part of my personal work collection, 'Charmie Floreale', which portrays my admiration for women and flowers. The collection held two key concepts: beauty and growth. Different kinds of flowers have been long used to represent beauty and reflect charm of women, who are beautiful in their own unique ways. The latter concept conveys flowery life stage, each of which has its own season, pace, and condition to grow, in such a way we humans have our own rhythm of life.
The two concepts enhance self-confidence, independence and personal growth without having to compare or compete with anyone, like a saying from Zen Shin Talks, "A flower does not think of competing to the flower next to it. It just blooms".
This painting is, therefore, created with a belief that we all are capable of achieving what we desire. The deer are additionally incorporated in the painting for their symbolic meaning of granted wish. For this reason, I named this painting 'Bloom Your Own Way'.
Age
General