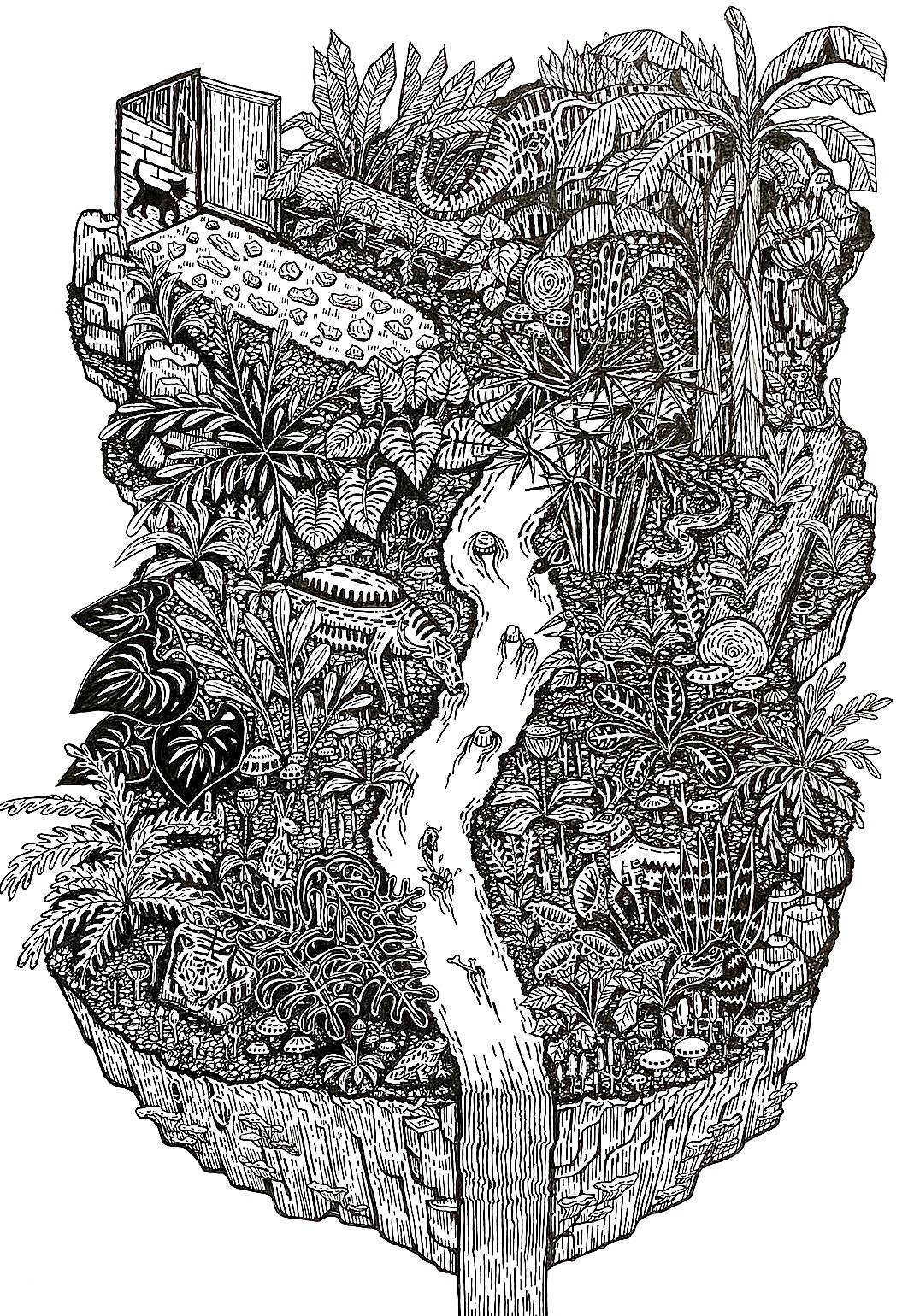 Artist
Phanoupong Ophaso
Title
ADVENTURE OF CHALAM
Dimensions
H55 × W40 cm
Medium
Black pen & black marker
Year
2022
Edition of Proof Type
Unique Work
Concept
"Title of the work is ""Adventure of chalam""
The inspiration for this work is chalam.
(That's my cat)

Chalam, he was my first cat.
I raised him in a free way. (Able to enter the house or out of the house normally.)
He is always out exploring the back garden. So I would like to know that each day
what did he find ? which i don't know
Therefore, this work of art was transmitted. through my thoughts and imagination
that Chalam had found a changed back garden and animals with strange patterns.

Technical
This work also uses techniques, Black pen or black marker. because I like details,
patterns or textures and my favorites to draw are nature, forests, landscapes and architecture."
Age
General