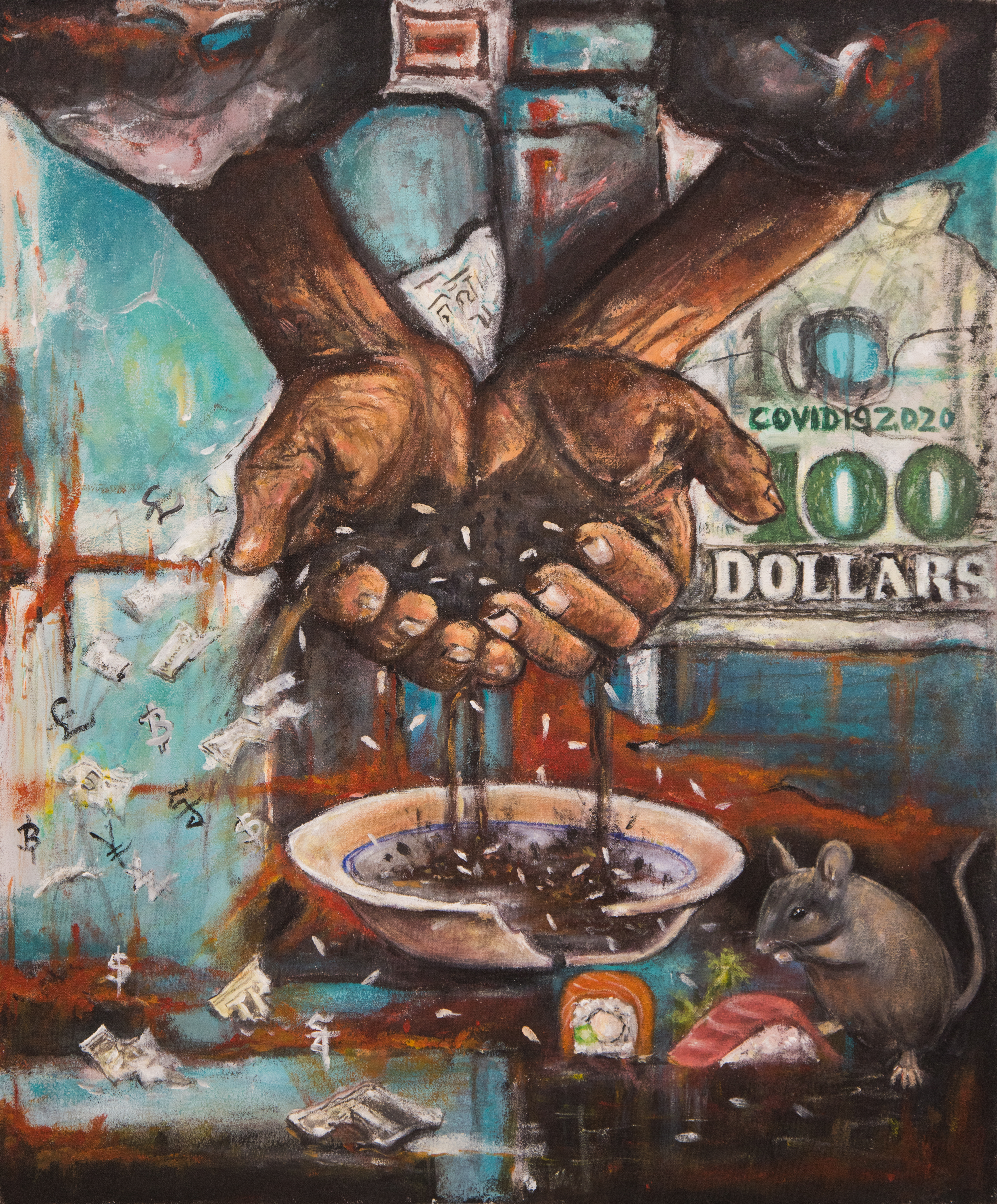 Artist
Chun Sovannarith
Title
3 in 1
Dimensions
H70 × W60 cm
Medium
Acrylic on Canvas
Year
2021
Edition of Proof Type
Unique Work
Startbahn Cert.
https://cert.startbahn.io/id/ed7713b9-0e85-4b23-af52-a8226d7dcd54
Concept
There are 3 things that artist wants to express through this painting.
1- is about the lack of food of poor people
2- indicate about the situation where people who have a better living condition, eat out in expensive restaurants but wasting and left out food all the time
3- the artist I hope we could join force together, sharing what we have to others so together we could create a world full with love and have no wasted food anymore.
4- The hands symbolize both the giving and receiving gesture. Famine happen everywhere in the world so there are many people who need your help if you are willing to give them. Sharing/contributing food to those who in need as much as you can is the best thing you could do.

Age
General